... hit us the IIUM citizens! As usual, they stayed for mere 20 minutes and gave away lots of things.
I got some Mountain Dew drinks and Gardenia's waffles! They also gave away music CDs and some toothpastes and some other stuffs like cosmetics from AVON. Enough with the talking, enjoy the pictures!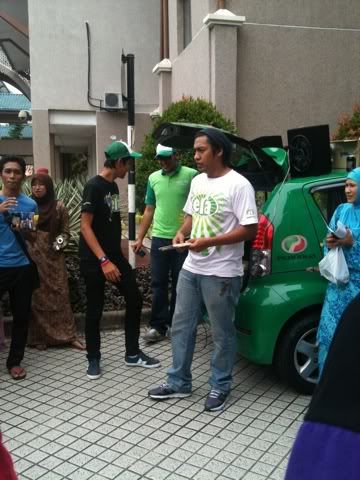 Starting of the giving-away-stuffs! People were gathering and participated well in answering the easy questions given out by these guys!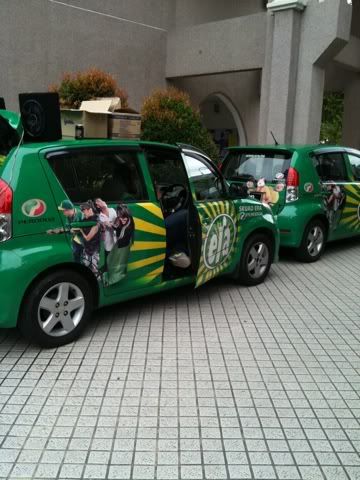 Official Car - Perodua Myvi
I think this guy just got Mawi's CD.
Yes, bro.. Pull out some more! LOL
It was so much fun. Not because of getting the stuffs but more on seeing these kids (kids, huh?) so excited!
Anyway, I met with K while heading towards Jeremy and we went back to mahallah together. Went to gym right after and took the hellish stairs on the way home...
Owh, I snapped this before running and leaving K behind. LOL
At 8, I met up with Belle and had our dinner together at the Human Science Cafe. While we were catching up some old stories, 2 other friends came and joined us. It is nice to be with these people cause when we're together, things definitely will just go crazy! We talked, we laughed, shared stories... If it not because of my busy (really?) schedule, I definitely will stick to these people more. hahaha
I hit my cube around 11 and continued with the design intent for my pattern assignment.
With that, au revoir!
xoxo,
V