It all started when I saw the model in one of my favourite Korean variety show, Roommates made healthy juices for her roommates in the morning. Lots of greens and fruits so I was really curious of how it actually tastes.
As we're celebrating my younger bro 20th birthday, we took him to dine at a nice family restaurant where I had Chicken Chop. The taste was so savoury and spicy hence I felt like I needed to cleanse my palette.
I was walking down the Gaya Street when I discovered a juice bar which is common when I was living in KL but definitely not here in KK.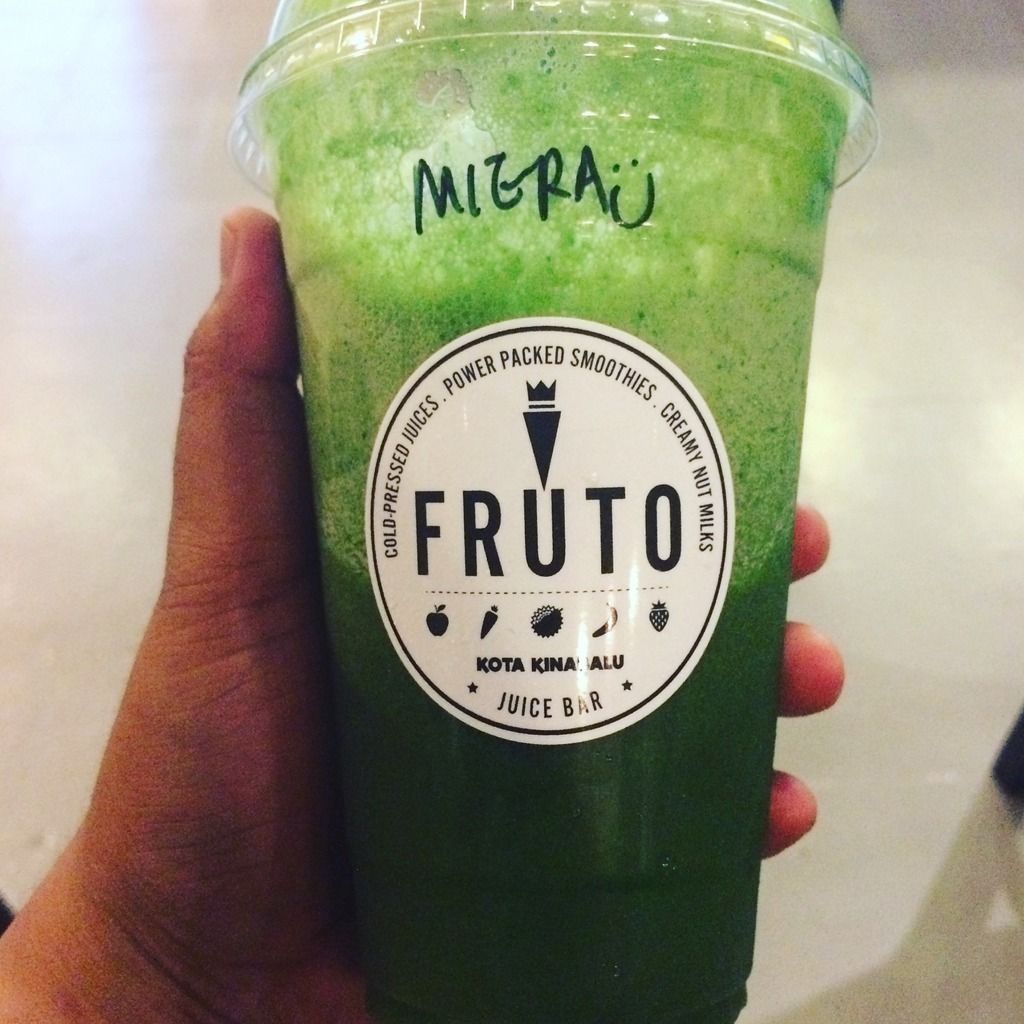 I decided to go with Apple Detox which contains Apple, Spinach, Ginger and Lemon. The taste is indeed as if you eat raw vegetable but the hint of lemon zest gives me the help I need to get over the raw taste.
There are many other mixes of juice that you can try at the bar. I specially love detox mixes so that's why I went for it. I have to admit, there are lots of info to digest on which drink you wanna go for to complement the need of your lifestyle so do visit the juice bar at Gaya Street or in 1Borneo Hypermall for more.
But of course you can go to their
Facebook page
to see their latest offer on Detox Program.
Until next time, take care!