Introducing our latest member of the family, Wan Wan!


The story behind the name of Wan Wan is quite funny actually. My lil bro said, after he bought the cat from Gaya Street (it's street market held every Sunday at downtown KK where you can see a LOT of foreigners from different countries - a must go if you guys ever going to come to KK, Sabah), my parents brought him to pet shop to buy the cat house (which around 7 times the cost of the cat!) and went to Wan Wan Fish restaurant located quite far from the city. Of course, it goes without saying the restaurant is famous for its fish menus and among my favourite is the steamed fish cutlets. My lil bro secretly brought some of the cutlets home and then fed the cat for the first time. Lots of names came out during the naming session e.g. Jack Sparrow, etc. but Wan Wan is the one that picked by my lil bro... Well, since he's the one who bought it and I'm the one who named our previous cat, hence he named it as Wan Wan.

The thing is, it's been more than one year and there's only one simple reason why we didn't get another cat after our last cat is gone. Because we love Oli (yep! in honoring my favourite TV Host - Sony Style TV Mag and Epad's host, Oli Pettigrew) so much....

This is Oli... This pic was taken using my old '09 Sony Ericsson's W395...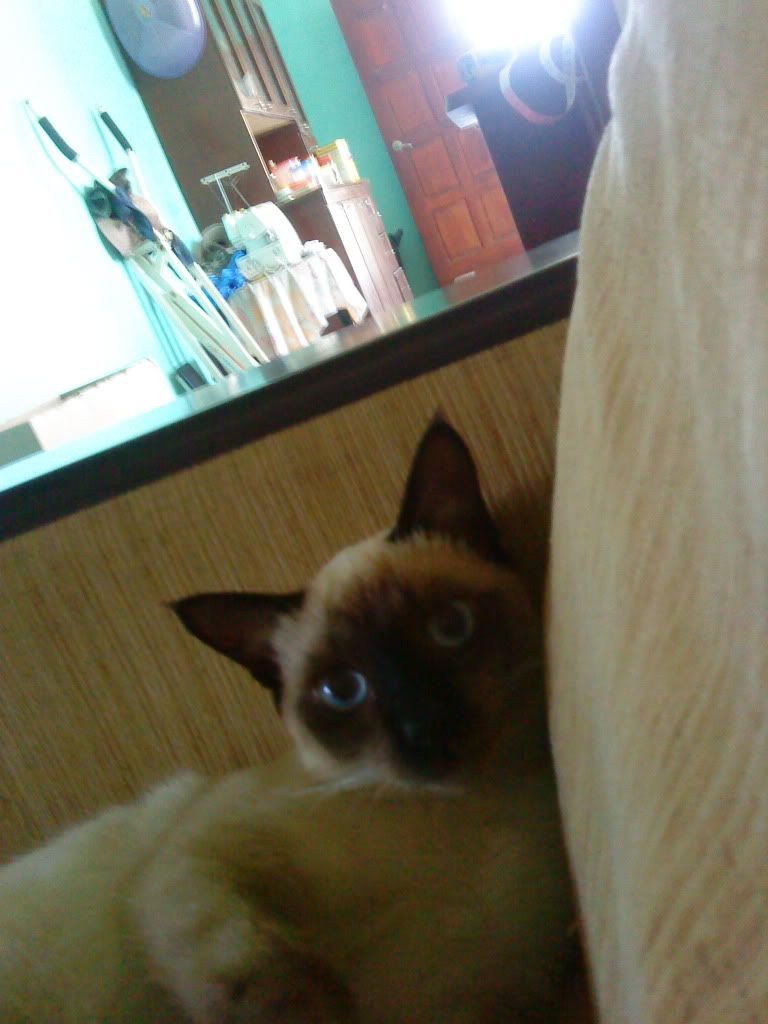 R.I.P, Oli...



Anyway, hopefully this one gonna turn out great as my brother is really (really, really, really) picky when it comes to finding the right cat... =)
P.S.: I don't know why, both cats have the same likeness towards the same sofa... Weird, right? Well...
xoxo,
V