As you guys already know, my MagSafe (lappy adaptor) had burnt 3 days ago and only today I got some cash to buy a new one.
Since my bestie still at work and I kinda don't have the mood to just hang out with some strangers, I went to Machine (Apple Authorized Dealer) in KLCC by myself.
When I reached Machine, the sales person said the MagSafe were sold out. Disappointed and a bit of upset, I was planning to go to EpiCentre in Pavilion. But suddenly, while I was hovering over the iPad and looking for new accessories for my iPod, the sales person came to me and told me that the MagSafe has been re-stocked. Feeling lucky, I quickly went to the counter and asked for one. Tada!
...and then I went out of the shop and continue walking around the mall... and while I was rummaging through my bag looking for my wallet, I found The Coffee Bean's RM10 voucher and what a coincidence that the cafe was just in front of me... *heaven*
I ordered the Vanilla Ice-Blended and a Tiramisu cake! Yum! Yum! (too busy to take a snap or two though... )
When I'm done, I went down few levels and something caught my attention!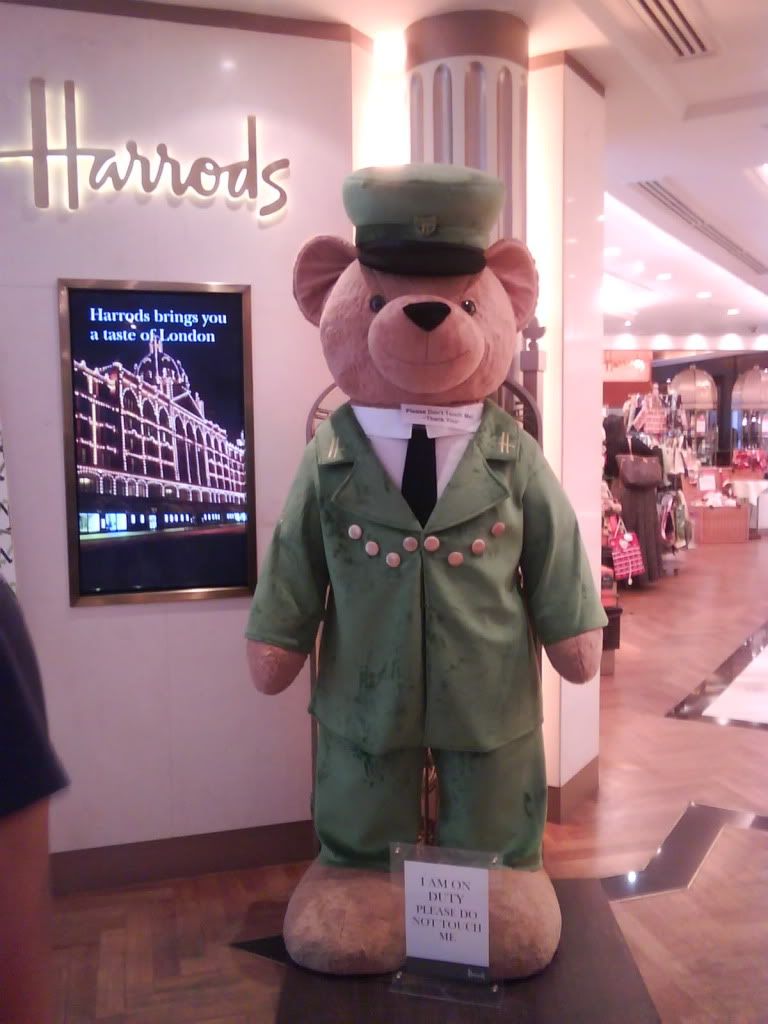 Big Harrods Bear is on duty! cute~
Kept walking and walking and suddenly I felt hungry... and I smelled Nandos!
~kyaaa!~ *Running towards the restaurant*
It's Wednesday and it's just 5 p.m. so there are not a lot of people inside the restaurant and as usual I picked table at the corner and started ordering...
...and while waiting for the main course, I had some appetizers first!
...and this is the main course... with the bottomless lemon iced tea... Let's dig in, everyone!
The preferred sauce! Extra HOT Peri Peri! Anyone dare to challenge me? muahahahaha!
After I'm done around 6, I was planning to check out one of my favourite bookstore in town - Kinokuniya, but my bestie called and 'ordered' me to go back to campus... But there's one more place to drop by before heading home...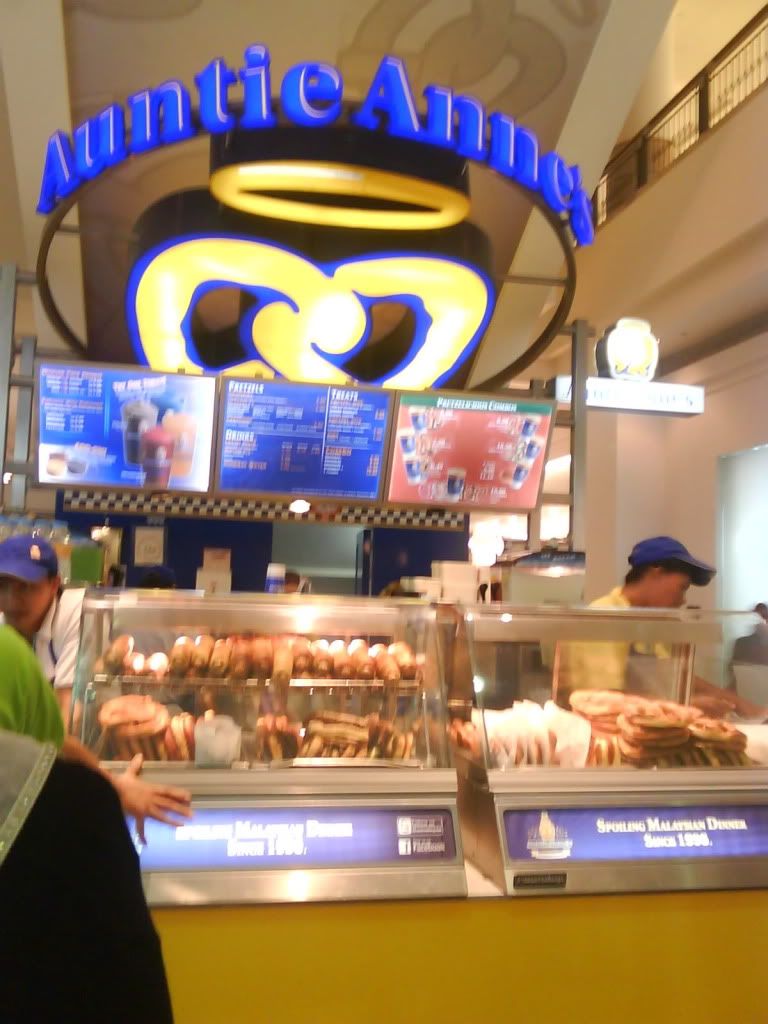 Phew! After a very long line towards the counter, I bought almond pretzels and quickly walked towards the LRT Station, head back to Gombak Station and took a ride on Rapid bus to reach the campus...
*looking at my new MagSafe* ...sigh in relief...
xoxo,
V