and the themes as for this year is "Enhanced in Personal Credibility and Intellectuality for Each Club".
This is actually a continuity of the previous post... But this time, let the pics do the talking...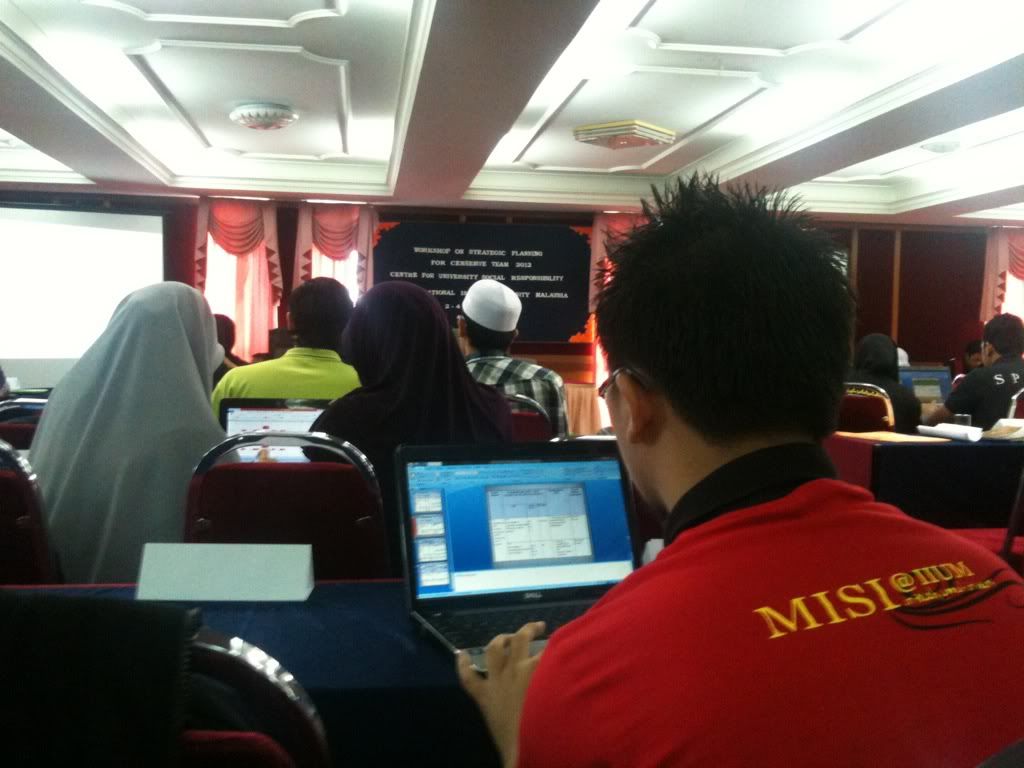 our Mr. P is very well concentrated... :)
this was during the presentation session from other clubs under CENSERVE IIUM...
With our beloved Mdm. Nelli...
Yay! we're done!
One last pic at this Golden Straits Villa, Port Dickson...
the pearl = telur katak! Unbelievable, Cecep!
to check out other pics...
here