I saw Enoki mushrooms at my next-to-office supermarket and suddenly I was craving for steamboat.
Okay, I don't have the equipment. You know, the gas that you place in the middle of table. So I thought, let's just make do with whatever I have in our kitchen.
So here are the ingredients to make my steamboat happened:
The store is selling a packed of these processed foods. I added extra chicken sausages.
For veggies, I got some baby corns and lettuce.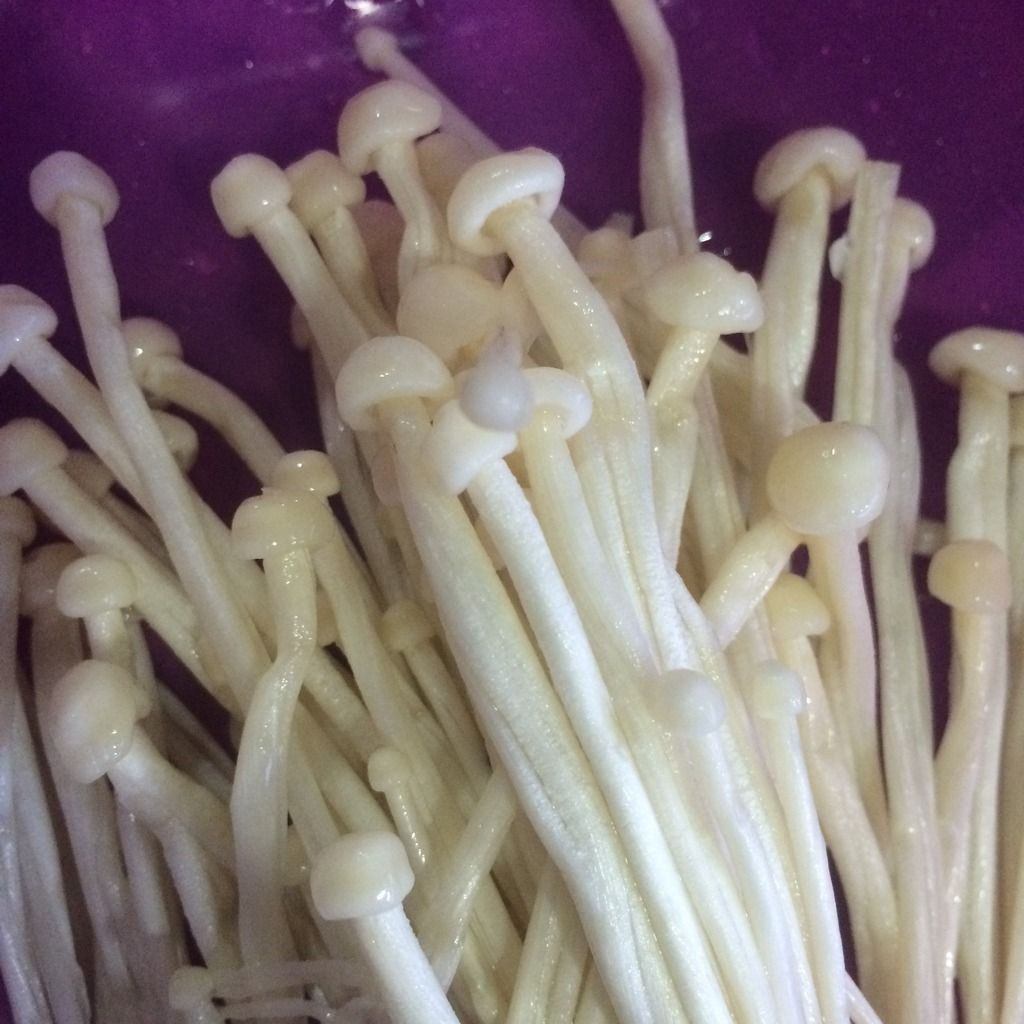 Of course, Enoki mushroom!
Some vermicelli noodles.
One egg is more than suffice.
Yellow onion and some scallion.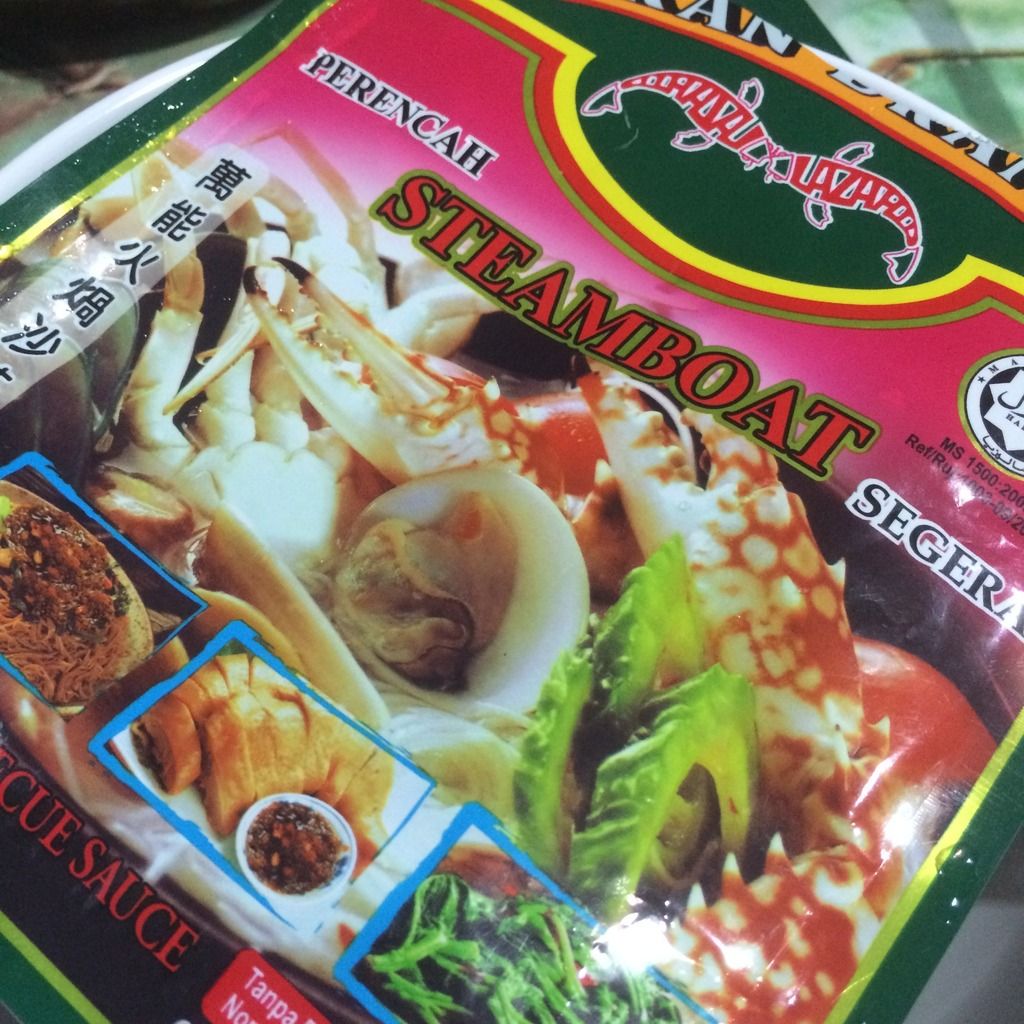 I picked up an instant steamboat sauce. Made sure there's Halal stamp on it.
How to? Easy peasy. Just bring the water to boil, put in the steamboat sauce. Take the baby corns first as those take the longest to cook. After the water started to boil again, throw in the onions and the processed foods and let it cook for like a minute before you put in the vermicelli noodle. When all is cooked, put in the Enoki mushrooms and an egg, stir a little and then add the lettuce and chopped scallions at the end.
Voila! For dip, I just use my mum's sambal belacan and all is good. Took me about half an hour from preparation to the table but I guess it'll be much shorter if I didn't slow down cutting veggies as I was listening to Mariah Carey's songs. Haha
Until next post, toodles!