If you know me that you probably noticed that I don't go to Bazaar Ramadhan often as I tend to spend a lot of money buying lots of food that eventually goes unfinished. Of course, I tried to just bring like RM20 whenever I go to Bazaar but then it's hard to determine of what to buy so I ended up going back to get more money or just borrowing from friends. haha
Anyway, mum got me a Nasi Kerabu from this Bazaar Ramadhan in Asia City, KK few days ago, an absolute favourite and I just fell in love with it.
I went to get one for myself yesterday and the taste remains the same.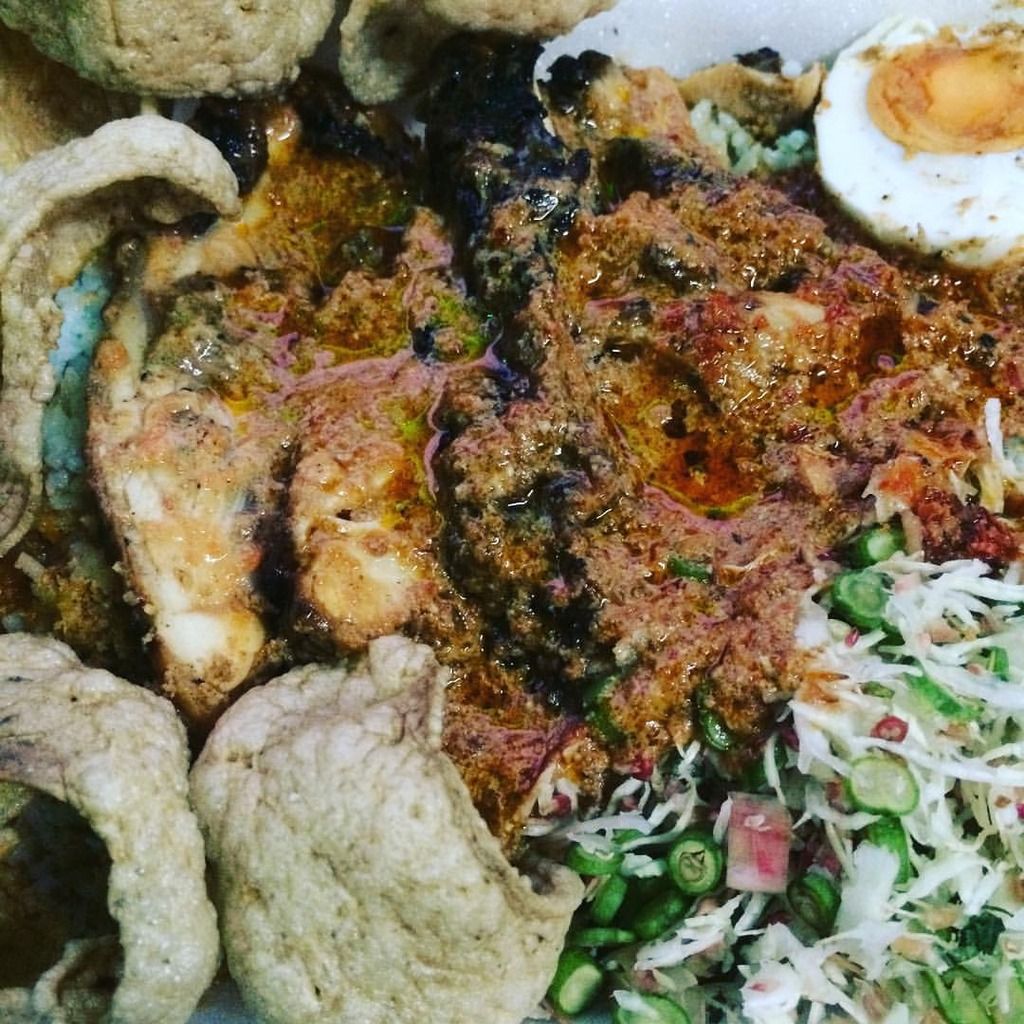 I have to say that everything really goes together. The rice is well-cooked. The thinly sliced raw vegetables. The sauce is really nice and the chillies is quite spicy. Then, there's the Ayam Perchik! So delicious!
So yeah, if you're thinking to get some for yourself, do visit their stall, I positively think it's by Melati Catering located almost at the end row of the Bazaar, next to Mikro Kebab. It's RM10 per box but it's quite a big meal for a person.
Until next time, toodles!