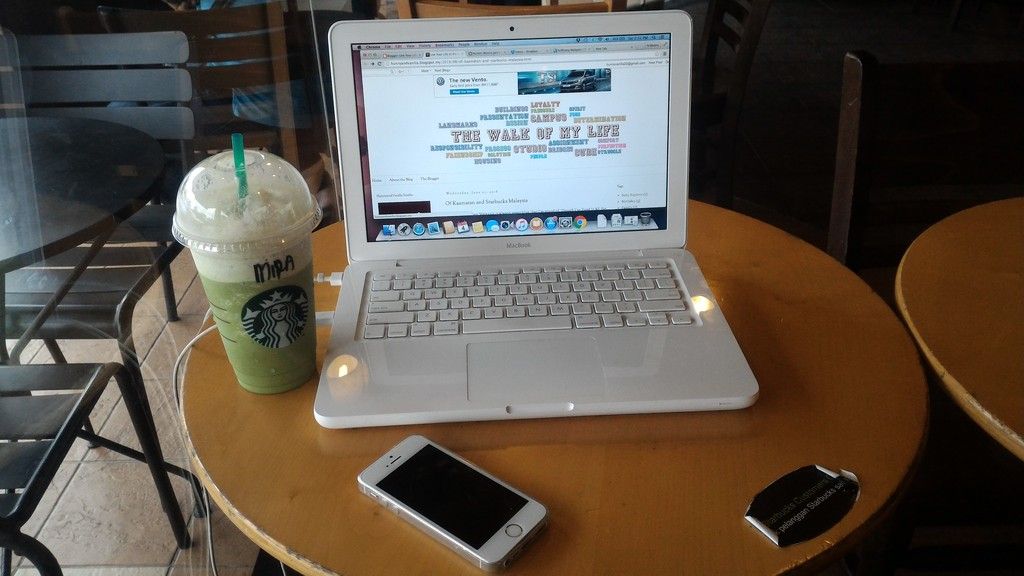 Woke up like 7-ish in the morning, with the sun rays burning my skin (I forgot to close the curtain last night duh) so I got up right away. Finished my laundry at 9-ish, I left the house around 10.
After working on some papers for like 2 hours in the office, me and a senior colleague of mine took the bus heading for the city. But then, we had to take separate ways as she needed to spend some time with her friend, hence here I am, at Starbucks Warisan Square, sipping my favourite Green Tea frappucino, even though it's raining cats and dogs out there.
As you can see in the above photo, I FINALLY repaired my iPhone 5S so welcome home, Erry 5.0. The new LCD screen costs me RM300 and I spent RM50 on new clear plastic case, USB cable, and tempered glass. Damn, there goes my May allowance.
Mum and Arif came and joined me around 3 p.m. so after hanging out for a little bit (while writing this post) we decided to go for a little shopping for upcoming Ramadhan that'll be kicking off tomorrow.
So happy weekend, everyone! Hopefully we can fulfil our obligations throughout Ramadhan this year and may Allah be with all of you.