If you didn't know, I'm a huge fan of Korean culture. K-Pop used to be a huge part of it but my K-culture fever had started from a K-drama starred by my all-time fave actress, Song Hyekyo.
One of things about K-culture that I love is cafe. I had an opportunity to work part time as online shopping site administrator selling K-beauty products before and the person I worked with travelled back-and-forth from Seoul to Kota Kinabalu quite frequently. So one of the things she shared about living in Seoul is the cafe culture which is very much practiced by a lot of people who are living in that city. .
.. so I began to dream to go to similar kinds of cafe in Seoul. I was really excited actually when my new friend brought me to this cafe located at The Peak Vista, Tanjung Lipat, Kota Kinabalu.
I found that there's limited number of parking spaces so I'm guessing it's even harder to get parking space at night.
I gotta say, I'm loving the interior. So cozy especially with the wooden furniture. But there's something caught my eyes the moment I stepped into the cafe.
You know when you watch K-drama they always have fancy and lovely mugs for the scenes when the couple drink their coffee in the morning? Ah~ that feeling!
Then looking at these vintage-looking coffee grinders... Loving the vibe!
Some story of the owner. The owner is actually a Korean living in Sabah who probably just wanna bring something from Korea for us to taste in here.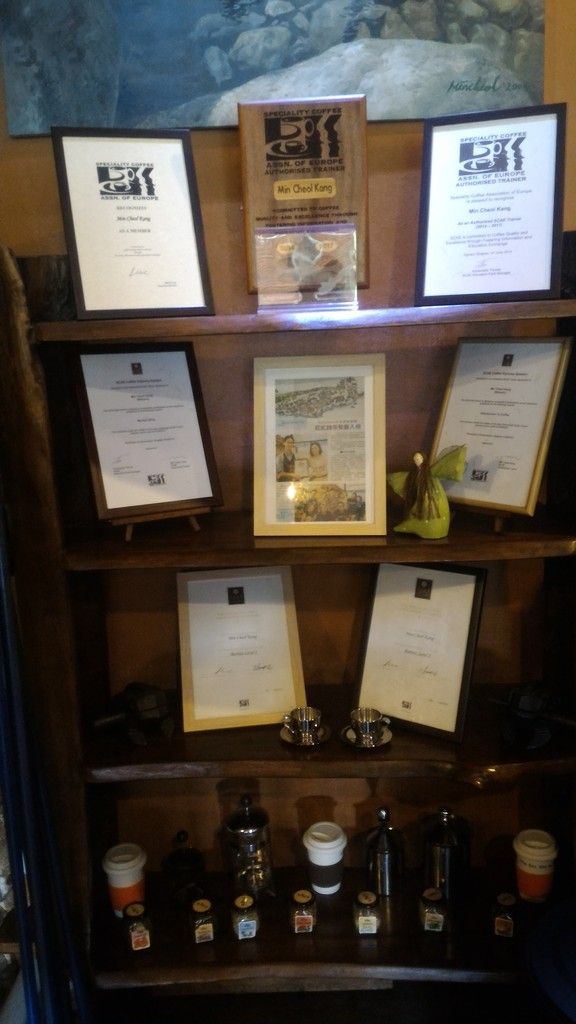 As we were just coming in for drinks and snacks, I decided to get their best sellers which is this Korean Street Toast.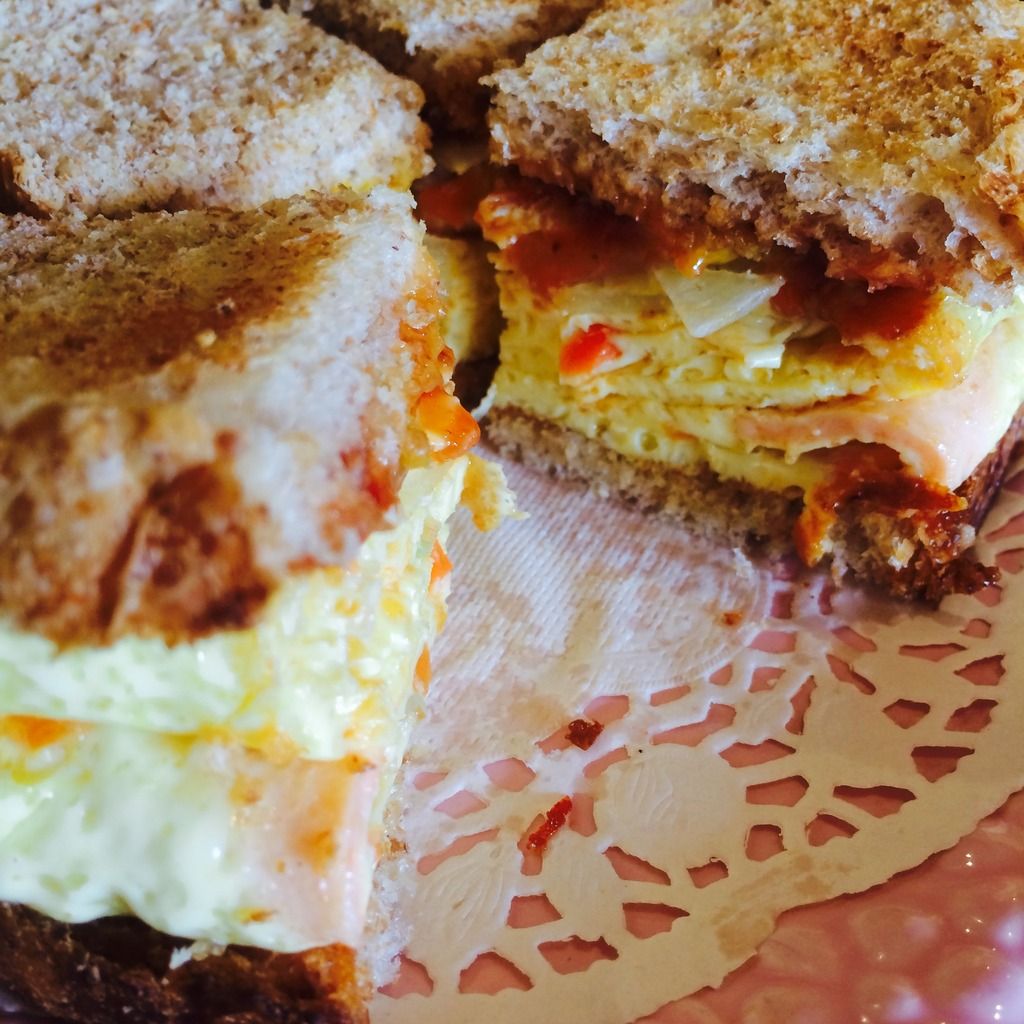 It's super tasty, and I like how it's not oily as I expect it to be. The toasted bread is super crunchy and there's just balance in taste in the fillings of the omelette.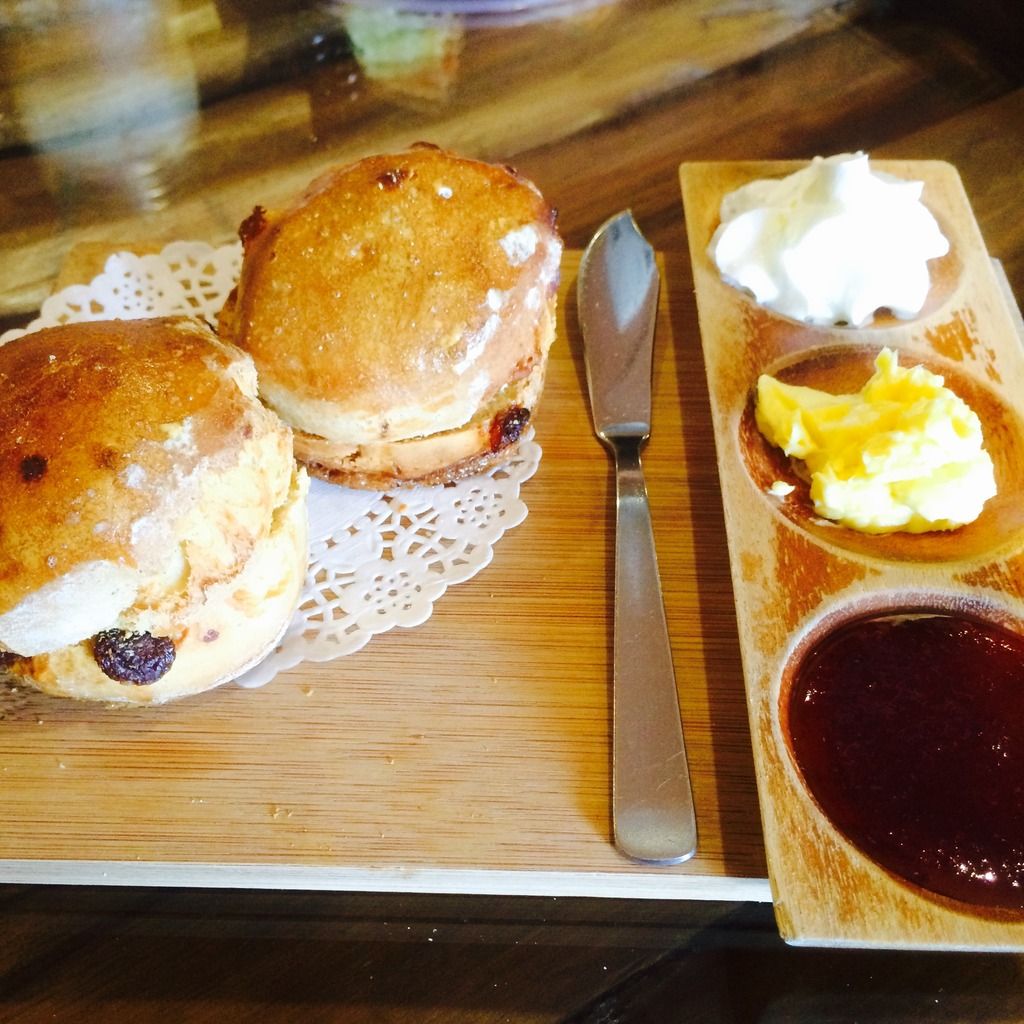 I also ordered some scones for and I definitely in love with that homemade raspberry jam!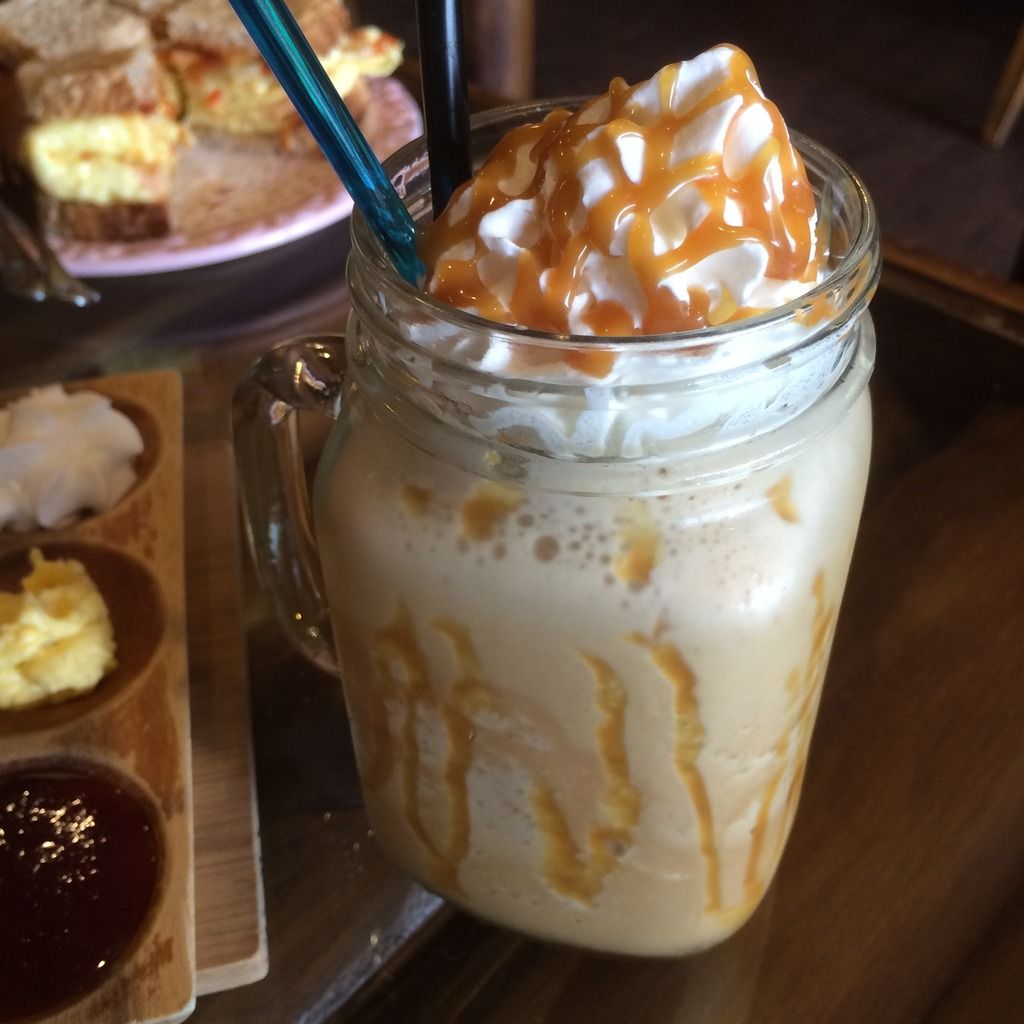 I had Caramel Frappe which I'm guessing their effort to emulate Starbucks' Caramel frappucino so if you're wondering, I honestly think that they still need to work on balancing the espresso and caramel aftertaste. I'm not an expert but I sure don't like the bitter aftertaste of caramel. I'm pretty sure that they don't really focusing on the visual presentation of the drinks here but still, it's nice overall.
The whole experience at the cafe is indeed nice and relaxing. It's perfect for any time of the day but I'm loving the idea of coming here after work where I can just unwind and relax while enjoying the interior. I do think it's quite dark in there so for taking selfies with friends, you need to depend on the bright sunlight beaming through their huge doors or praying that your phone have awesome Samsung Galaxy S7 Edge's low light camera feature. haha
So that's about it! Until then, au revoir!