I just came back from one of the early events run by MISI Club which is MISI Majestic Night.
Since we're all still in the mood of Hari Raya, most of the attendees came with their Baju Raya... Including moi!
I arrived at Human Science Lecture Theatre 1 around 8.30 p.m. and these are some pics I managed to snap while waiting for others to come...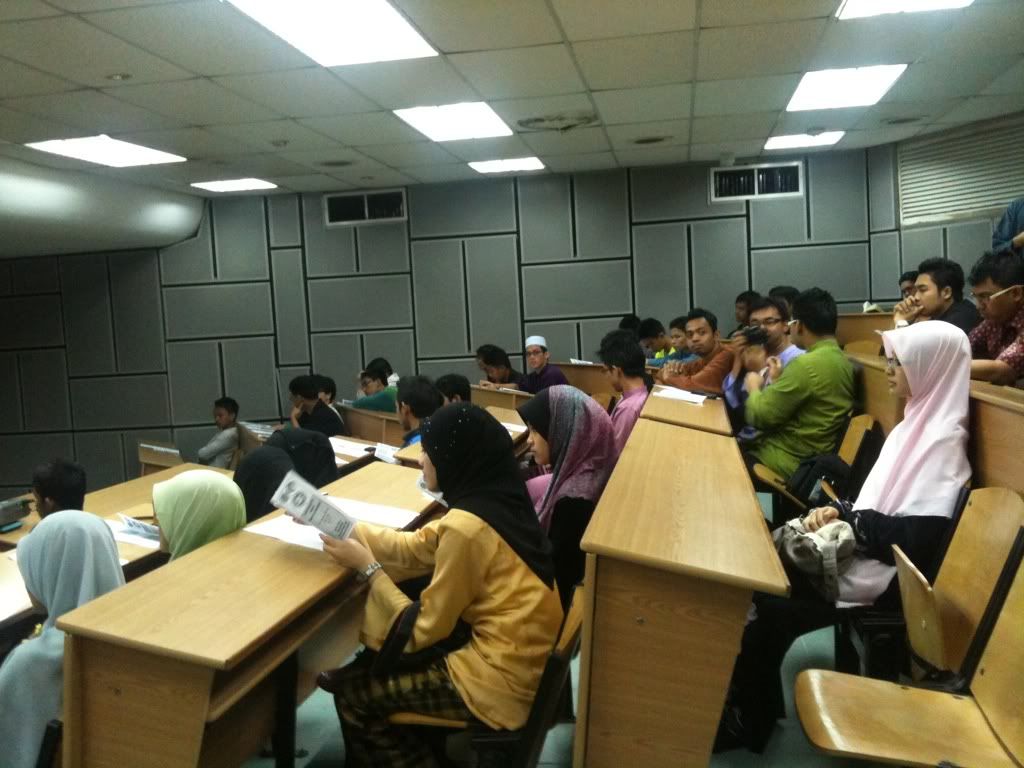 Tikah... Sarawak girl
the night started with welcoming remarks by the MCs - Bro. Fadzil and Sr. Jasmine. (Nice dress, Jinjin!)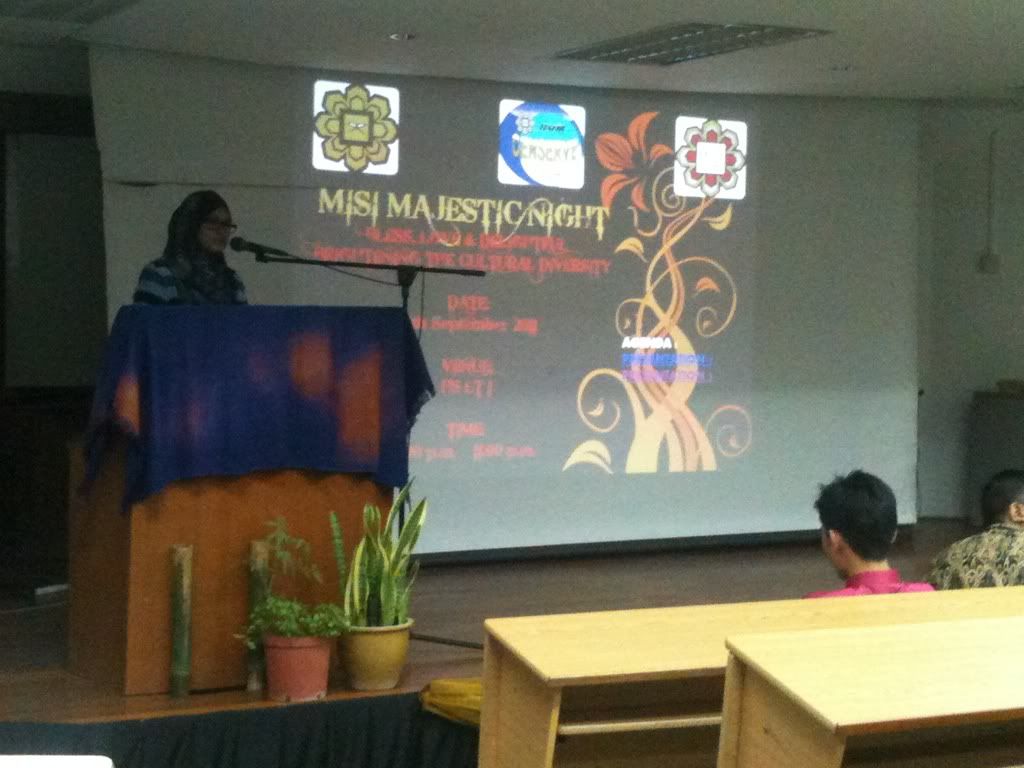 Speech by Za'a as the Vice President... =)
A CENSERVE (short for Centre For University Social Responsibility) representative came and give out some informations about the Unit and the club itself as some of the attendees are among those who're signing up for the club.
Then, we had this amazing multimedia presentation... About MISI's issues before being recognized by the university's board...
Then, Bro. Fadzil added some commentaries few minutes before the presentation ended. The president of MISI Club, Bro. Usman Suardi a.k.a. Cecep Arjuna Seman too came up to the stage and gave out awesome speech... The final remarks was funny though.
After the lucky draw sessions, we went to other side of the building, towards two classes where there were some food provided and as we lined up, I got to meet some other friends that I haven't seen since matric... Most of them are graduating students though... (yeah, yeah.. I don't feel bad about anything..)
Ow! This is the pic of me with some of the girls...

Za'a, Sofie, Jinjin, Tikah, Me, (a girl who I haven't introduce myself to), and Nisa.
I took my leave around 11 and tagged Nisa along with me as I gave her a ride around the campus before I sent her back to her mahallah... Night ride is awesome! (Now I miss Kuantan...)
Overall, the mass gathering was fine.. It's really nice to hang out with those from the same land as mine.... It's really refreshing and no need to mention, simple and homey...
Alright, as I've got some reading to do, that's all for tonight... I'll be going to Nilai, Negeri Sembilan tomorrow with my big bro and his pre-fiancée to get some trays for the engagement day...
xoxo,
V