Me and the Gang went to KL today to get some stuffs from Low Yatt Plaza and planned to have a feast at Nando's after that. But I'll post about the latter on part 2 of this post.
Anyway, I thought this quest was supposed to be easy. But I was wrong.
It all started when me and mum saw the main Protagonist, Goo Jaehee was using a nice (and hard to find) beautiful original Samsung Galaxy SIII Light Blue case for her smartphone in the
To The Beautiful You
drama. Simply put, it's this.
Scenes from the drama...
One of the scene...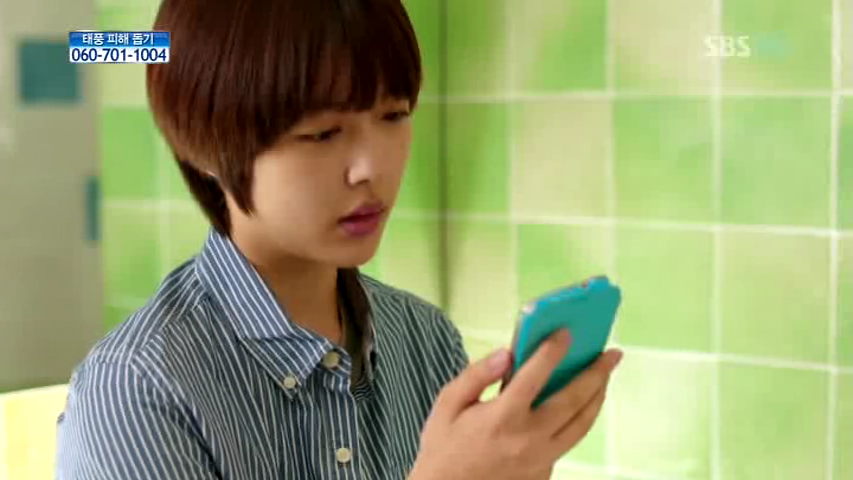 Another one...
At Cha Eungyeol's house.
This one is funny. Who calls her roommate who apparently is just lying at the bottom bunk?
Mum never had interest on the gadget world or its accessories so I never thought that this day would come that she even expressed her desire upon something so trivial.
... because of that, I'm more than happy to buy this for her.
Hence, the trip to Low Yatt Plaza.
Me, Mimi, and Syira went to literally more than 10 shops just to find it. There are non-originals ranges from RM30 to RM 45 but none of them has this colour.
My hopes went down and down after the 9th shop. Along the way, we even discovered the similar thing only it's meant for Samsung S Mini. Mimi, who's known for her love towards Hello Kitty even discovered the Samsung Galaxy Y Hello Kitty Edition.
I even managed to google the Samsung Official site and found that this thing is the most popular accessory and that makes me think that it might be impossible to get it for mum.
But I still went to another few shops. I recalled what Kang Taejoon said in the drama.
"기적. 그것은 노력의 다른 이름입니다."
I know. This whole thing sounds so dramatic. Just bear with me for a sec. haha
.... I was on the verge of giving up until while were standing in the middle of Level 3, I noticed the shop that I once bought a stylus for my iPad 2 from.
... and there it is. The last piece of Samsung Galaxy SIII Flip Cover Model EFC-1G6FLEC Light Blue, originally made from Korea.
I know. I know. Sounds a bit exaggerating. Cause this whole so-called quest is exaggerating on its own.
I even compared it to the new Samsung Galaxy S Mini version just to make sure it's the real thing. Not wasting another second, I bought it! Oh, what a relief, finally!
So, tada!
Then I thought... Should I get another one for Dad? Well, what I know for sure that Dad doesn't dig this kind of colour. I think I'll just get a white or black one later on cause that seems to be easy to find. I'll ask him later.
Then, I went to buy a new case for my iPad 2 as the one I'm using is deteriorating. Since I couldn't find the one style I wanted, and the only brand that's seems nice but I'm sick of it already is Capdase. So I just go with black... and pink. Though I know someone will be surprised as she has this unconditional love towards pink.
You know who you are.
Alright. I'll post the part 2 tomorrow.
Adious.