So the break is over.
Hence, here I am. Sitting alone in a corner of McD at KLIA LCC Terminal, as Starbucks is closed from 2 to 4 a.m.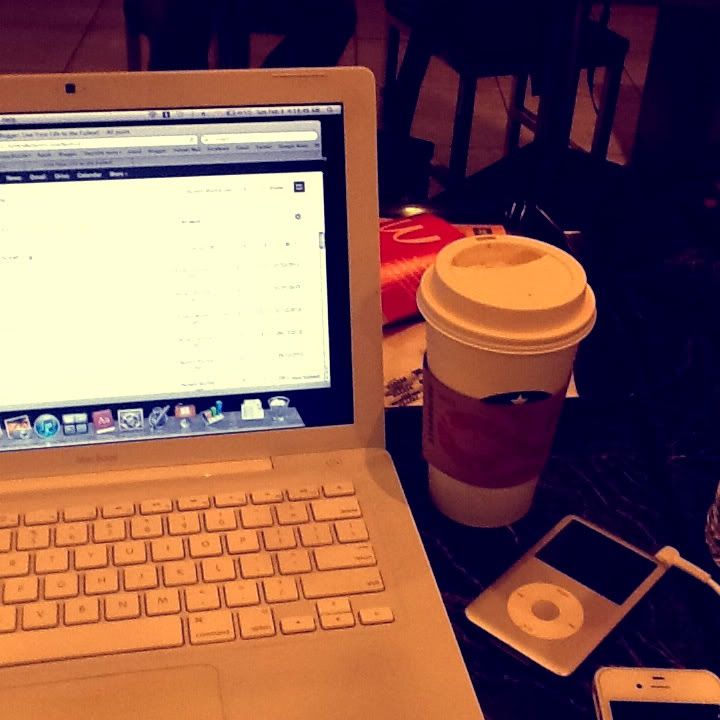 My flight was at 10.40 p.m. and I safely arrived at 1.05 a.m.. 5 minutes earlier than scheduled.
Thought I was gonna hang out at Starbucks but they're closed. So I just got my Caramel Macchiato and came here. I'm still full from the assorted sandwich I had just now so I just ordered McChicken. But I only ate the fries though. The burger has to wait.
Basically I'm waiting for the 6 o'clock SkyBus as I bought the ticket online. So yeah. Let's just wait for another 2 hours.
Today is going to be the registration for mahallah. Hopefully it'll go smooth as things can get really ugly if I were to be transferred to another room.
So the plan is to settle everything this very morning and go back to my big bro's apartment to give him stuffs from home.
Oh. I forgot.
Honestly, I don't even know whether to be excited or not. All I know are my subjects waiting for me to be registered in, the possibility of not being able to take tudio this semester and etc. etc.
Pray hard for me, guys!
I'll see you guys next post.
Ciao!
V