Since the upcoming weekend is going to be holiday, some of my friends decided either to go back or planned to go somewhere, before getting caught in the hectic life of architecture students week after this.
Hence, me, Mimi and Syamil went to Aeon Wangsa Maju to go for a little shopping and most definitely we all want to get something to nice to eat. First week but I'm bored with campus cafe already!
The moment we arrived, we're all hungry so... Kenny Rogers it is!
While waiting for our food... We did some 3-seconds-poses =D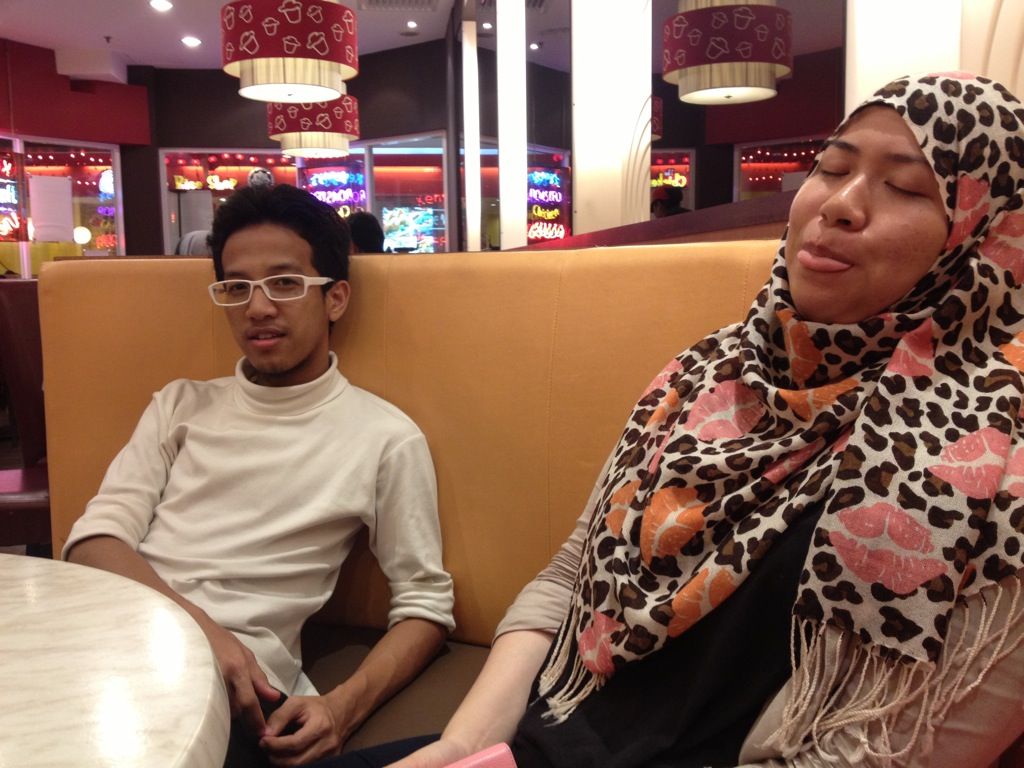 One!
Two!
Three! LOL love this one! :B
After waiting for like 10 minutes... Tada!
Mine is a Quarter Black Pepper Chicken, with mashed potato and Supreme Salad on the side.
Love the salad!
Chocolate Muffin for Syamil, Banana for Mimi and mine is Mocha flavoured. One of the reason why I love Kenny Roger's! Homemade muffin!
Then, went around the upper level to get some stuffs from Guardian - these things never enough! and then we went to Lovely Lace.
I love lavender! The Reed diffuser is definitely the right choice to buy especially since I'm living in 'no-candles' zone - our beloved mahallah. The Fragrance sachet can be placed in our wardrobe or any closed space. Totally give you a refreshed every time you open your closet!
I was thinking to go to my big bro's place tomorrow to see my beloved nephew, Adam. So, until then, I'll see you guys on next post!
Ciao!