After much consideration, I decided to go for the new Facebook timeline. Tada~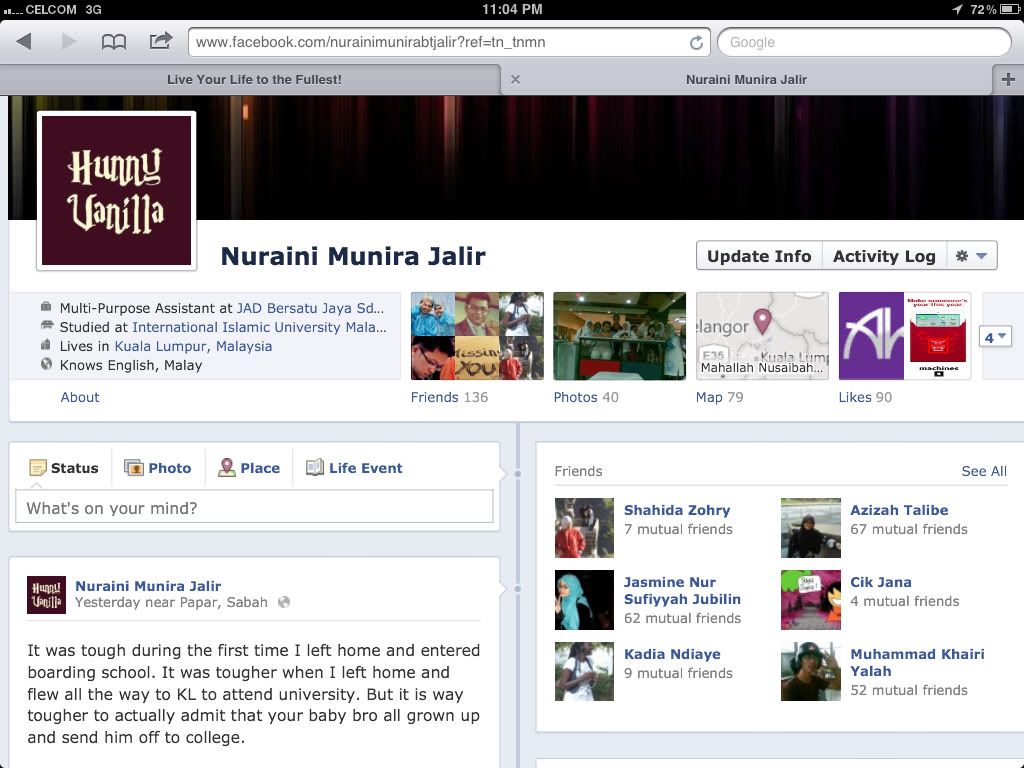 This is the first time I agree with the transformation of this most talked about social network.
I just love the interface used and I especially adore the 'Featured' feature. I do want to highlight certain events of my life.
The 'Cover Photo' feature is definitely going to be the highlight feature of this new change and I just love it. It's like it's highlighting the one photo that can represent you the most. Well, this definitely depends on the account owner, right? Since this is a social network, hence changing the cover photo would be a fun thing to do. It goes with the time changes and everything that circles around the life of its owner.
Before I rarely use the web version as I always go mobile via my iPhone and iPad. But now the web version is just something that makes me always wanna use my MacBook instead while on Facebook. Good thing I guess as I tend to update my status using my iPhone while in class later on. :D
Any who, I'm thinking of getting U Mobile's unlimited Internet for only RM28 per month for my iPhone as I'm planning to use it for social network while on the move. Since I chose to register my MacBook for campus free Wi-Fi, already using Celcom broadband for my iPad, plus with the free 30 days calls every time I top up, and the privilege of free roaming in Singapore, this is just a good thing to go with. Well, not now but most probably after I got back into the campus on 1st of February later.
Alright then, still got things to do. Until next entry,
xoxo,
V