If you didn't know, I super love Green Tea and always into trying new stuffs made off the flavour. Well, at least for the past few months.
But first let me tell you the one drink that got me hooked onto green tea-flavoured beverages and food.
I've been a fan of Starbucks Malaysia Green Tea Frappucino and I have several ways to make it even tastier by adding twists to its original recipe. That photo is actually from my second Instagram account where I usually posts about my Starbucks addiction. haha that's just another version of the beverage offered at the store for limited time only - with additional earl grey jelly to it.
Now let's go to the rest of stuffs I've tried for the past months.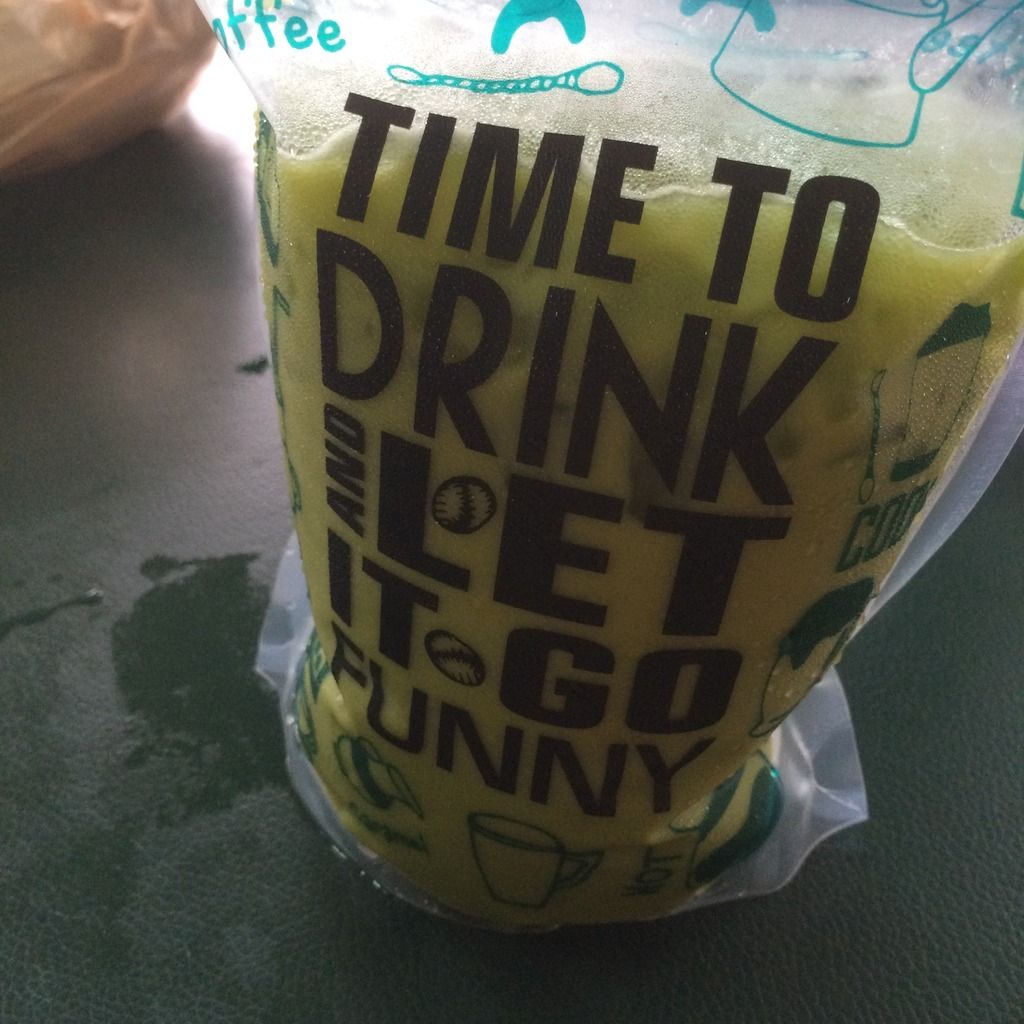 This is a drink that I bought from Bazaar Ramadhan. Good job for using Green Tea powder but the milk was too much so it became almost tasteless.. Oh, well. There goes my RM5.
I went to Sushi Zanmai in Imago, Kota Kinabalu to meet a friend of mine and they have this Green Tea latte. They use fresh milk but the taste of Green Tea is too light for my taste. This worth RM8.80 (exc. GST).
Then, of course I had to try the Green Tea Ice Cream at
Sushi King, Suria Sabah
! It's kinda sweet and creamy and if you didn't know, Japanese love to combine Matcha and red beans together so you'll find the surprise at the bottom of your glass.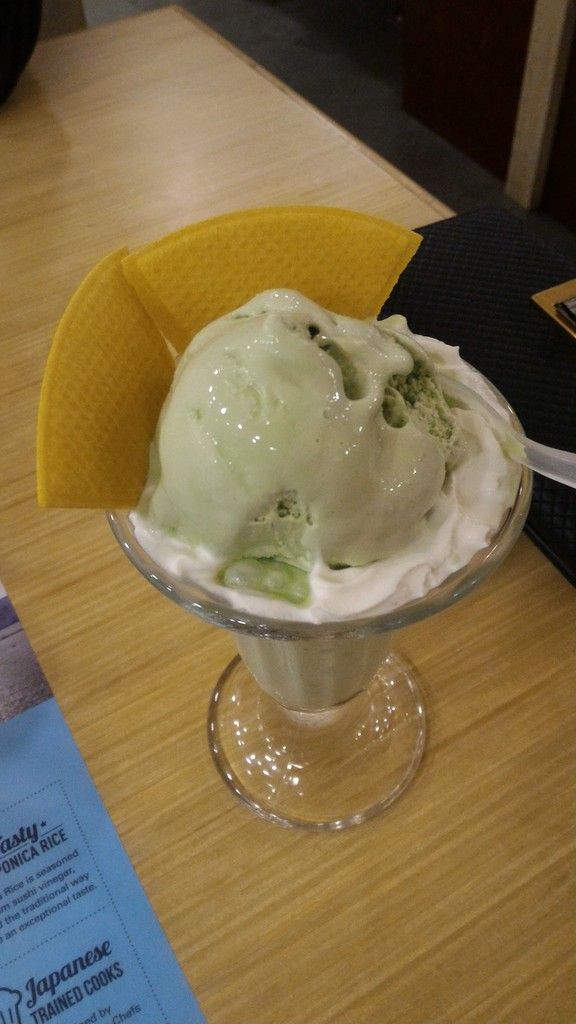 Then, recently a friend of mine invited me out to
October Cafe
for post-birthday celebration. haha Just kidding. We were just hanging out.
I tried their Green Tea latte which they served with a piece of biscotti. The taste is definitely the strongest taste of Green Tea I ever tried in my life! And just look at the latte art! So pretty, right?? I super love it!
I was so lucky as I get my hands on the last piece of their Green Tea cake! The top is the Green Tea Mousse with Black Sesame cake at the bottom. It's nice and definitely worth the try!
So that's the Flavour Crush for this month! Looking for a new flavour to try next. Do you have any suggestion?