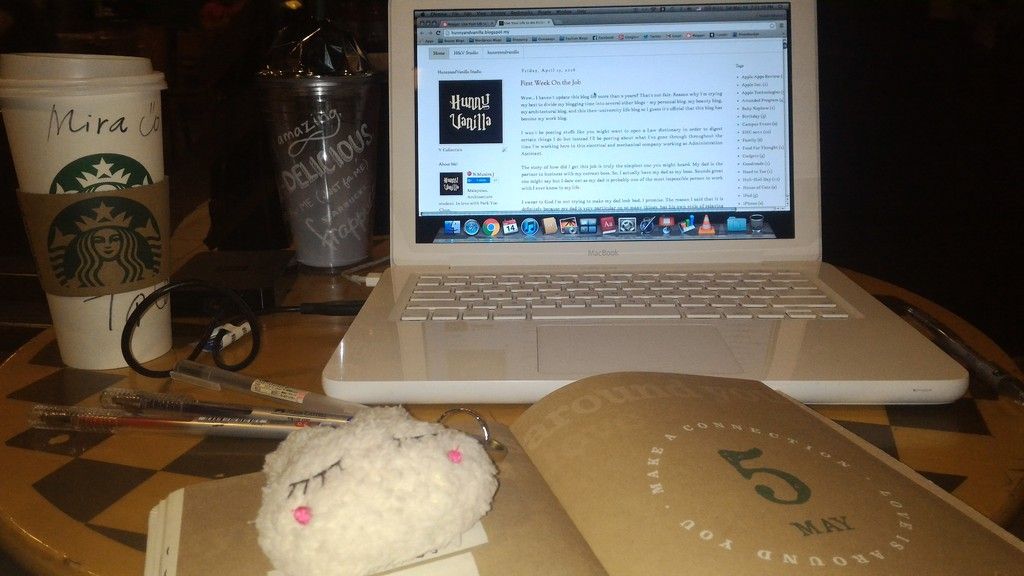 So my parents boarded the plane to KL this morning so I decided to hang out at Starbucks all evening.
Honestly, hanging out at Starbucks especially during weekends is definitely my thing before but after I started working, weekdays are all about working and getting enough sleep at night as I need to wake up early while weekends are all about catching up with house chores - both at sharing house and my house.
I came back yesterday and though there are zillions of things I need to do at home i.e. laundry, cleaning and so many other things, I just drag my lil' bro to drop me here.
As I was rearranging my labels, I logged in into my Nuffnang account and noticed that after 3 years, Nuffnang listed this blog for their CPC campaign again.

That's surprising actually. I even saw ads plastered on my blog several times before though it's not under CPUV Campaign. But still, I just hope I can keep updating this blog as I do need to clear my head and blogging is just one of my way to do it.
Throughout this week, all I did was updating the Project folders. Tracking missing letters i.e. 'hunting' the responsible Project Managers for them to justify the missing letters or just to reprint whatever they can find in their computers. I'm also working on the Office Supply Inventory and that's quite cray cray as the stuffs are placed all over the office.
Overall, nothing challenging I guess. Typical menial tasks. I started reading Structure reference book again just to keep this week interesting. haha
Until next time, au revoir!