... Oh, bearing here refers to measuring one point to another using degrees, minutes and seconds. I'm talking about one of the topic discussed in Land Surveying subjects.
So yeah. Though I already took this subject last semester, I went along with Mimi, Syira and 2 other bros who are in the same group, Firdaus and the guy from Egypt, Ahmed Maged.
I don't have class in the evening so I guess why not?
We decided to do the bearing at in front of KAED building. It was really hot but we had fun! Sounds cliche but we really did. :)
Here's some photos...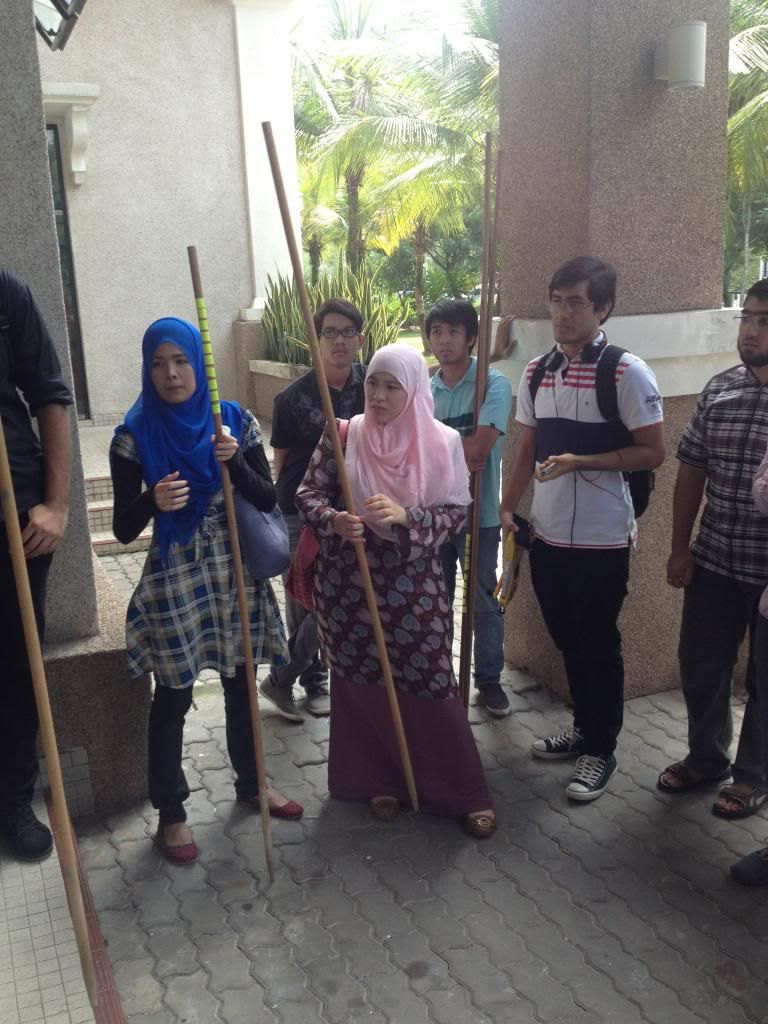 During the briefing. The poles are used to mark the points.
Girls! Focus, will ya?
Ahmed looks like some kung fu master with that. :p
When we're done we went to Tastebuds for lunch. At 4 p.m. I think. But we all were starving one thing for sure.
Aight. That's all. Enjoy your weekend. I won't be. T_T