This is where I'm going to introduce my studio mates.
Basically, today we just dropped everything right after the studio, and after I submitted my History assignment on Babylonian Hanging Garden, we gathered at the Bus Stop #3, the one in front of Engineering Faculty a.k.a Kulliyyah of Engineering.
After waiting for like almost half an hour, then the T231 bus came. And guess what? Someone had her first ride on the bus today.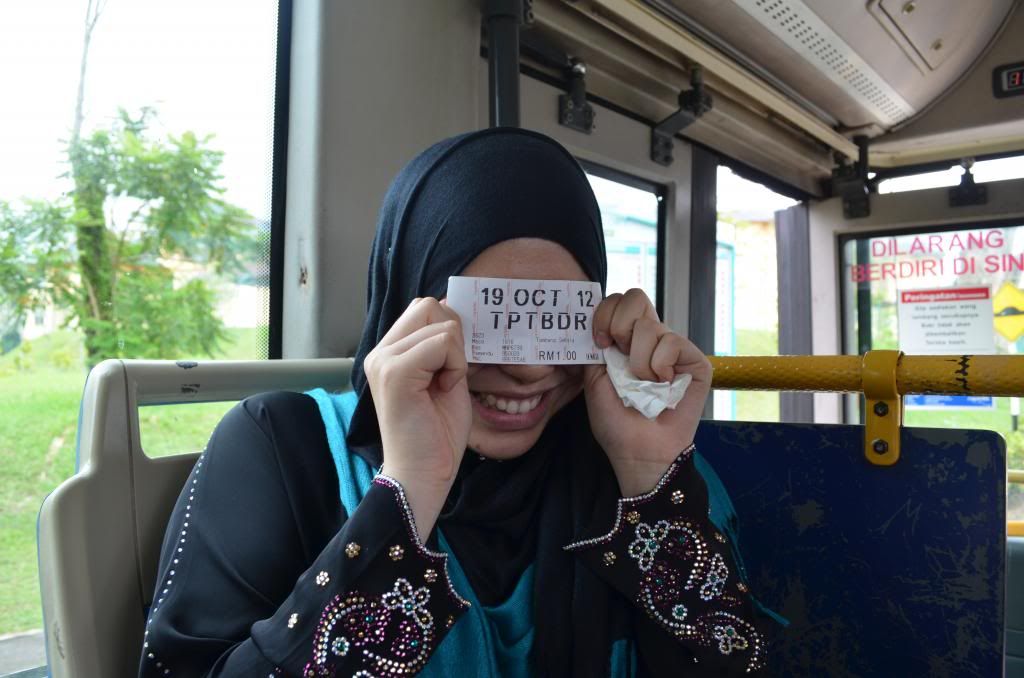 Haha. Hide behind that. :p This is Mimi. She loves pink and shopping. What else? Hmm... She made me remember how I used to love wearing shawls.
From left, Syira, Syamil, and Oaky. Oh, I mean Omar Ahmed Omar Alkhulaqi.
Syira, she's from Kuantan and my only companion on this tough road as iPhone users. Oh, there was this once when we went out shopping at Forever 21, I feel like wanna dress her up like a Barbie doll. muahaha
Syamil is the only one among us who graduated from CFS (I mean AED, CFS IIUM), my section mate. He's shy during the first 3 weeks we've known each other and after that, he just... I don't know how to put this. Let's just say he became more comfortable around us. There was a time when I thought he's actually an introvert. But I was wrong. Dead wrong.
Omar. A poet, loves black, plays guitar, and an easygoing person. Seems to me he's friendly to everyone. He digs on gothic. Real gothic. And oh, he loves Wuthering Height. That is just. Wow. I never thought I could find someone who actually read that book apart from my best friend.
This was where we were walking around at in front of Suria KLCC. Oh, The second from in front, that's Syafiqah. Like Syira, she's also a diploma holder. She's a serious person but yeah, we all get crazy sometimes. Well, at least I did. LOL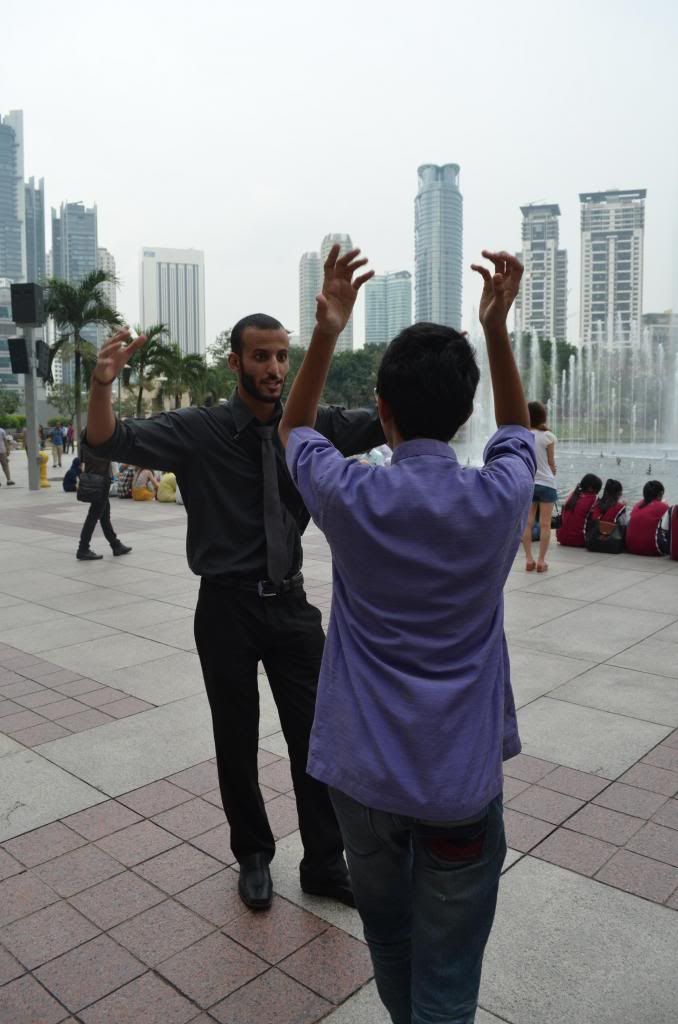 Honestly? I don't even remember what are these 2 dorks are talking about. haha
Of course, the famous Asian pose. Peace!
Aww... :D
One last shot of this awesome structure...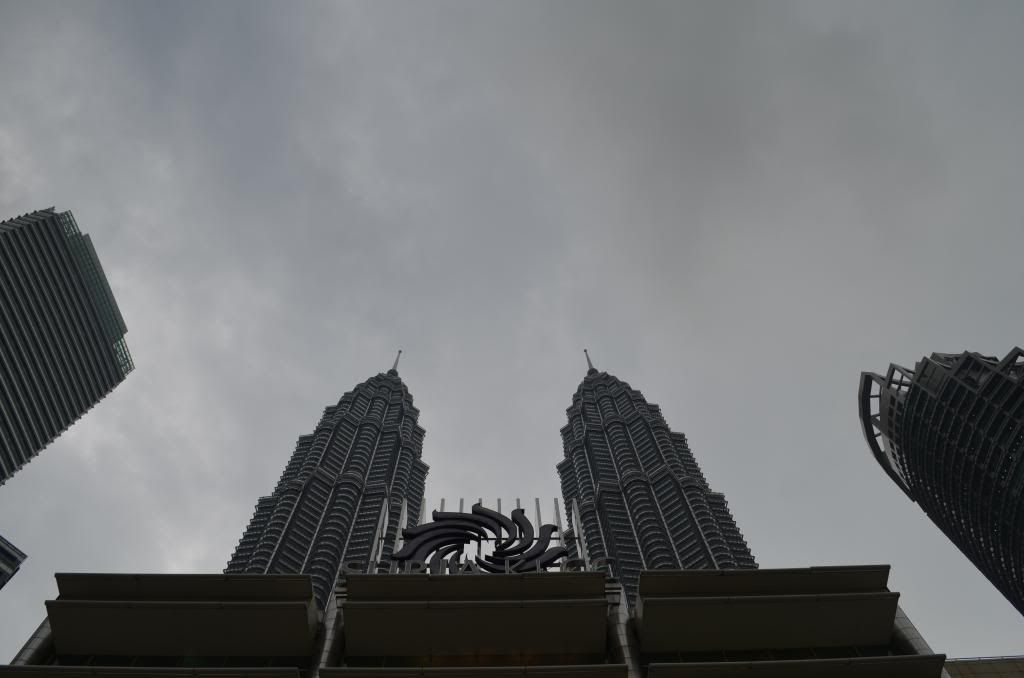 While we were at Nike Store...
Yep! Nasi minyak coming soon. hehe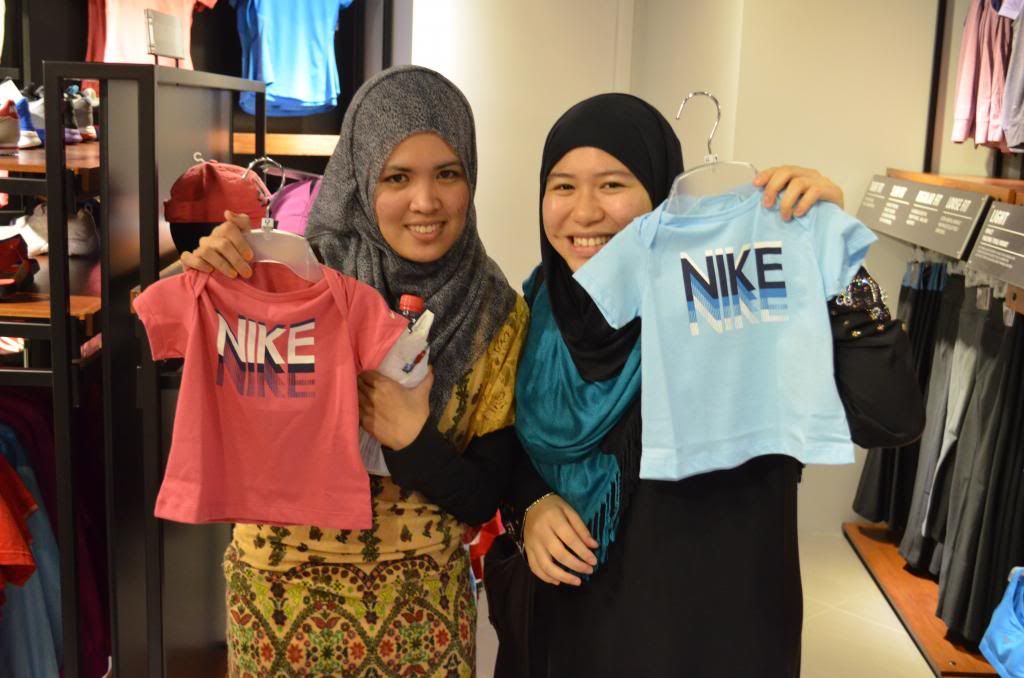 Oh, definitely. :D
Wow. That's just. Wow. Bieber? Seriously Bieber? hehe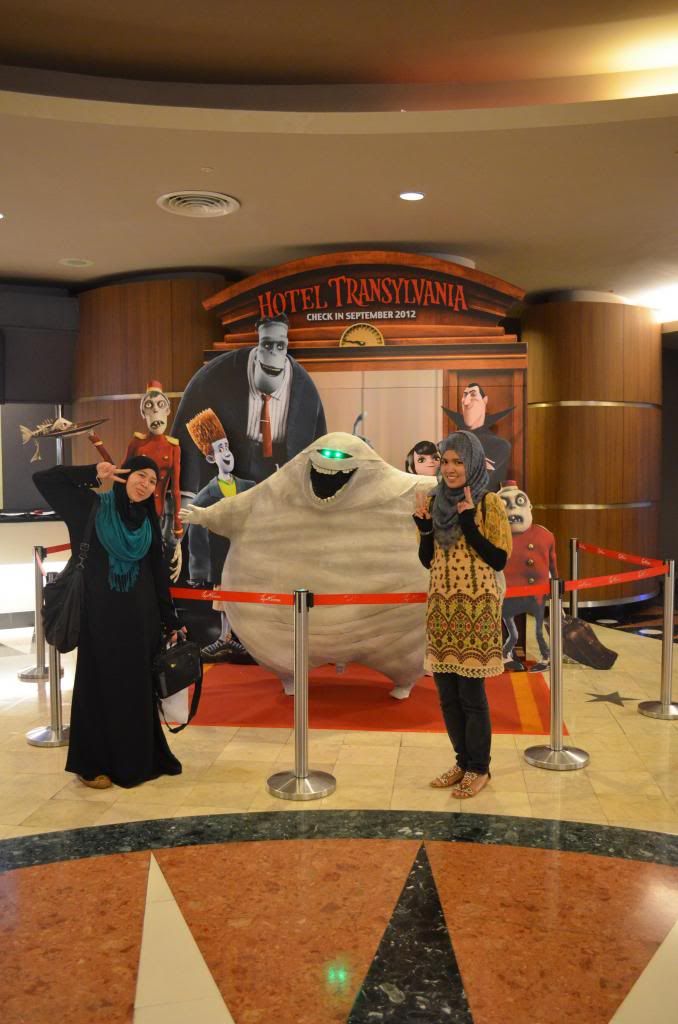 Before watching the movie... There's just something wrong with the huge white monster.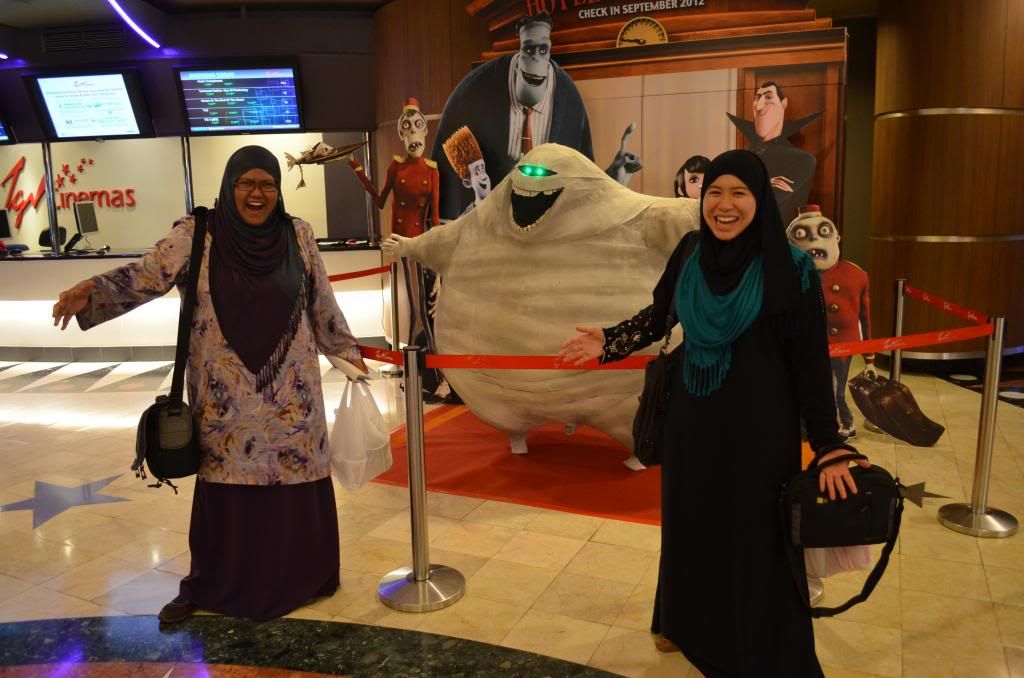 Well, if you notice. Please feel free not to. LOL
So yeah... after the movie, we all went back to campus but before we head back to our respective mahallahs...
I know. I know. But someone's hungry. LOL
Alright.. I guess that's all for this one. I'll see you guys on next post.
Ciao!