I've been continuing my search for the next flavour I want to feature after the last Flavour Crush post but what can I say. My interest is still going on towards Green Tea.
A friend of mine introduced me to this Korean dessert cafe in Imago KK Times Square and I gotta say, I'm already making plans for future visits.
If you didn't know, this cafe is actually a sister cafe to Beans N Beans. Even the menus are actually the same. The only difference is the interior. Beans N Beans has much darker interior and as Nunpat is located at the outside area of Imago, there are more natural lighting that comes into the store.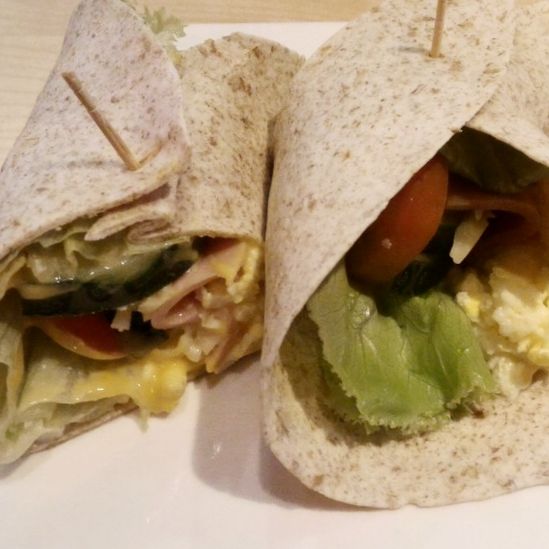 As I've been wanting to eat the Cheesy Egg Ham Tortilla from the last time I went to Beans N Beans, I ordered it again.
The highlight of this visit is definitely the Green Tea Bingsu (shaved ice)! There's red bean paste (which is perfect) plus that vanilla ice cream that's truly a cherry on top. I heard that the Green Tea powder used in the Bingsu is brought from Jeju island. Whoa~ I really love it as it's not too sweet and if you're obsessed with Green Tea like me, do give this a try!
I decided to try the Croque Monsieur as well as they're having 20% off if you're taking it together with a Bingsu. Do check out the store for more info on this.

Until next post, annyeong~