Of course, as it's the kick-off of the weekend, me and my friend have to hang out at our favourite cafe, October Cafe. We hit the day off with having light lunch at
The Peak Vista cafe
.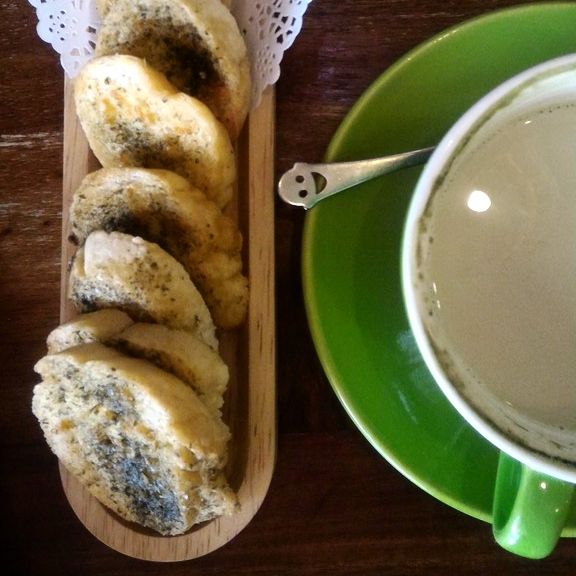 I've been craving for garlic bread and these are just perfect! Though I always have mushroom soup with garlic breads, not with these babies! They're crunchy and so tasty on their own. I ordered Green Tea latte this time and just love it's unchanged taste.
Then I got to try the Hokkaido cake! it's so soft and mushy and tasty... and not forgetting a little bit cheesy. :D
Of course, Korean Street Toast! This is just perfect when you're really hungry but don't want to eat a lot!
After spending few hours there, we headed out to Imago, KK Times Square to meet some clients and when the night hits us, we went to October Coffee Roaster, at Jalan Lintas as I haven't been there.
There's the kitchen at ground floor. I really do like the open-kitchen concept. The colour palette for the interior is also nice. It's cool and at warm at the same time.
I guess the photo collages befit the area meant for 2 to 3 people as it exudes more personal feeling to it. Sufficient lighting is definitely a must to allow us take nice photos for our SNS. Thumbs up!
Off to second floor!
The reason why this branch is called Roaster cafe. I wasn't lucky enough to see how they roast the beans as I bet they do that in the morning.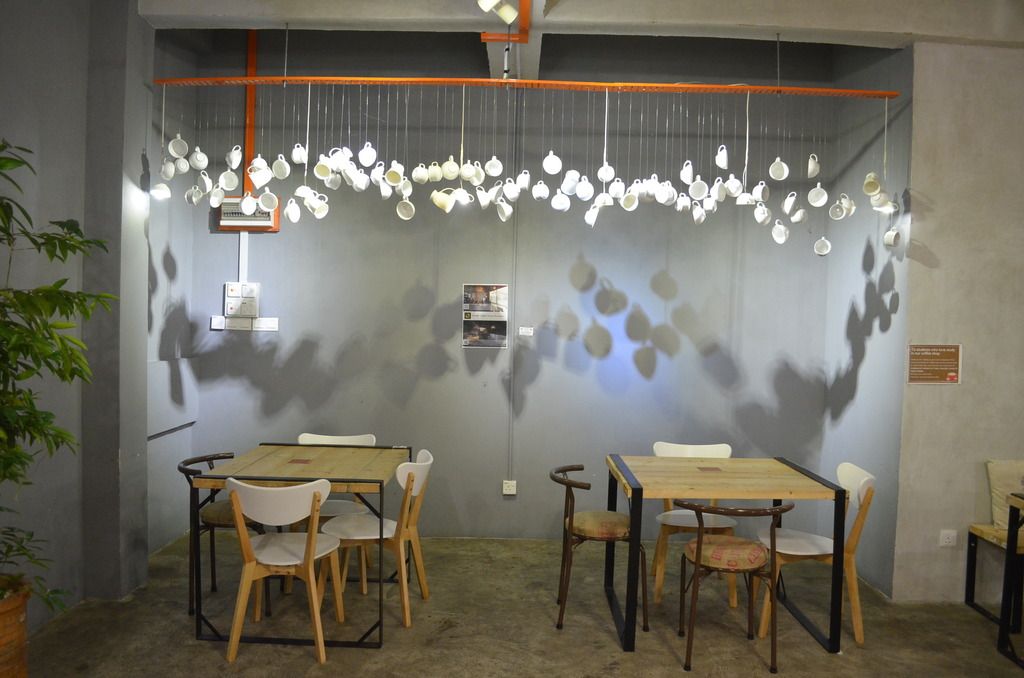 I like this area so much though the lighting isn't enough at night. Just look at those glasses! So creative!
If you've been to Mad Ben in Gaya Street, Kota Kinabalu, I bet that light-on-logo thing is something you're familiar with. I've been seeing lots of cafes around the city is doing this as well. Definitely a statement for the store interior.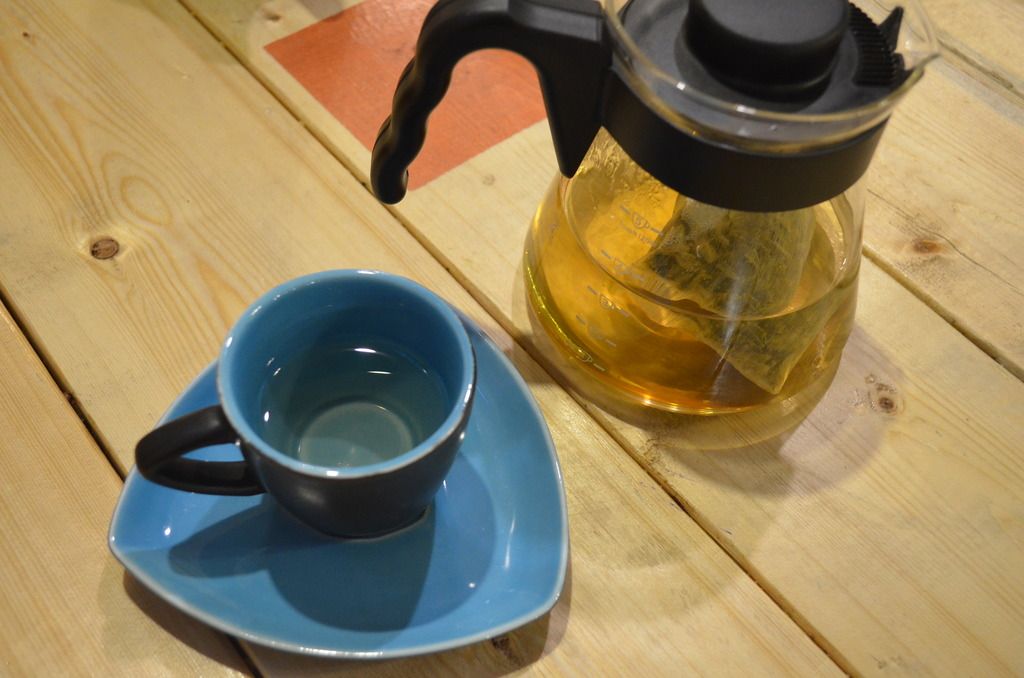 As it's already past 8, we didn't order any snack and just went with Jasmine Tea and Green Tea instead. The jasmine scent is quite strong to me but it kinda nice when you're feeling stress or just stuffy.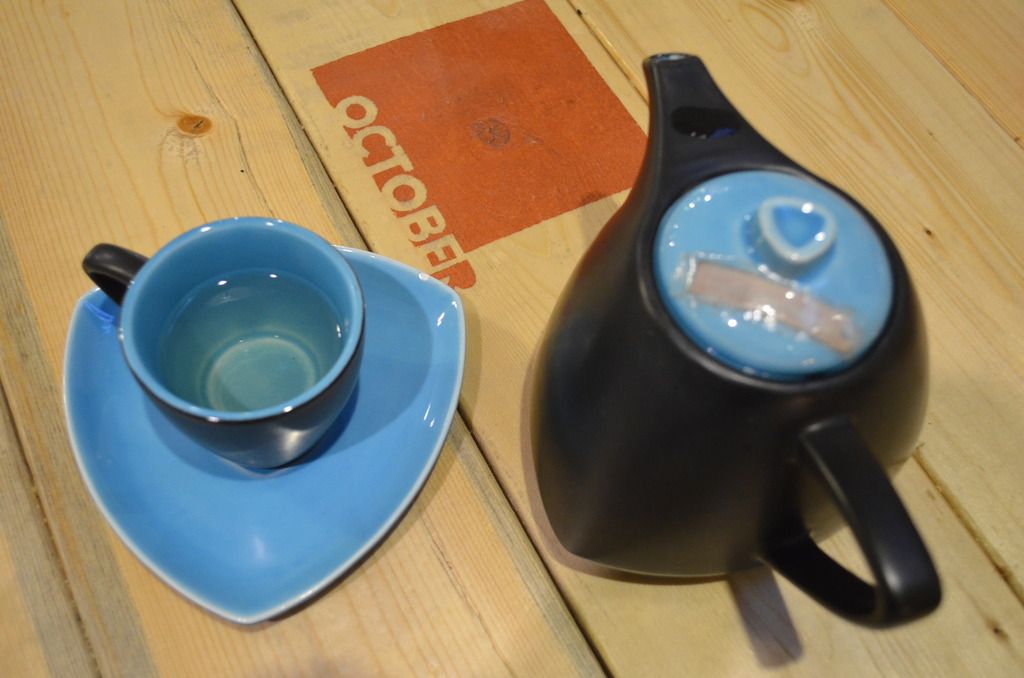 I gotta say, I never taste Green Tea like the one they're serving here at this cafe. There's strong umami taste and I am definitely loving it! It's like eating seaweed at the same time. The colour of the Green Tea is really faint so it's kind of surprising to know there's strong but really nice aroma to it.
Overall, I'm loving this place as well. There are more parking spaces compared to The Peak Vista branch and I do like the ambiance here a little bit more.
Let me know if you've been to this place and your thoughts on the cafe by leaving comments down below.
Until next post, annyeong~