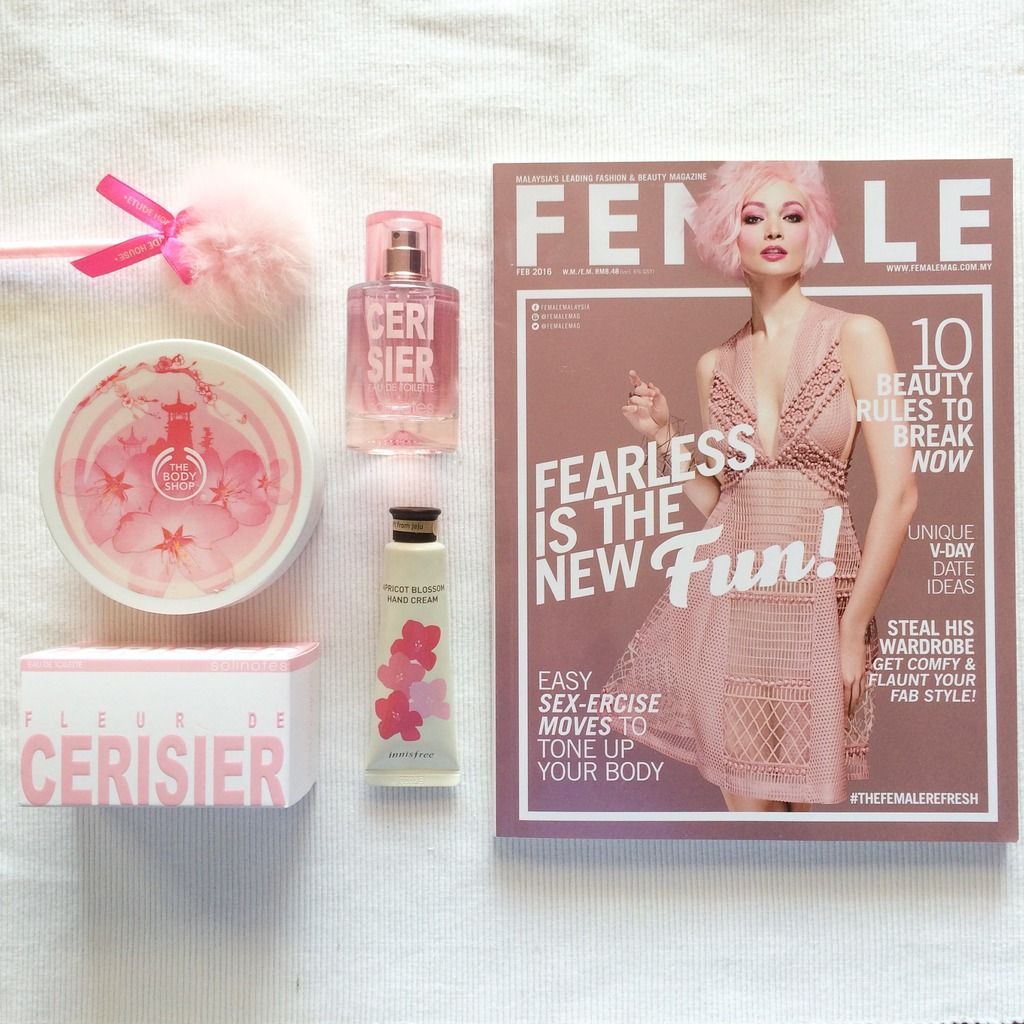 It's the end of February and I just love the Spring palette for this year with pink and golden rose colouring my favourite things.
I've been a a huge fan of The Body Shop's Japanese Cherry Blossom line for so long, proven by only the Body Butter left for me to use as the Body Mist and Shower Gel had finished months ago.
I've picked up
Solinotes Fleur de Cerisier
(it's Cherry Blossom Flower in French) from Sephora 2 weeks ago and I've been wearing it almost everyday since then. Unlike TBS Japanese Cherry Blossom, Solinotes' has a fresh citrus hint to it so I love wearing it especially in the afternoon.
The Apricot Blossom Hand Cream from Innisfree is a new addition to my hand cream tray (yes, I have array of selection of hand cream that I placed on a pink 2-tier cupcake tray that I bought from Daiso) and I do love the scent plus it's really hydrating for my hands.
Of course, my favourite beauty magazine, FEMALE Malaysia. I've been buying since 2009 and I'm still a big fan of how they curate their selection of beauty products and fashion pieces. That Burberry Prorsum dress for the cover is currently being featured in major beauty magazines which makes me really curious about it's real pink colour as different mag shows different shade of pink until I found this. Oh, I wish I can find that colour on fabrics here in Malaysia.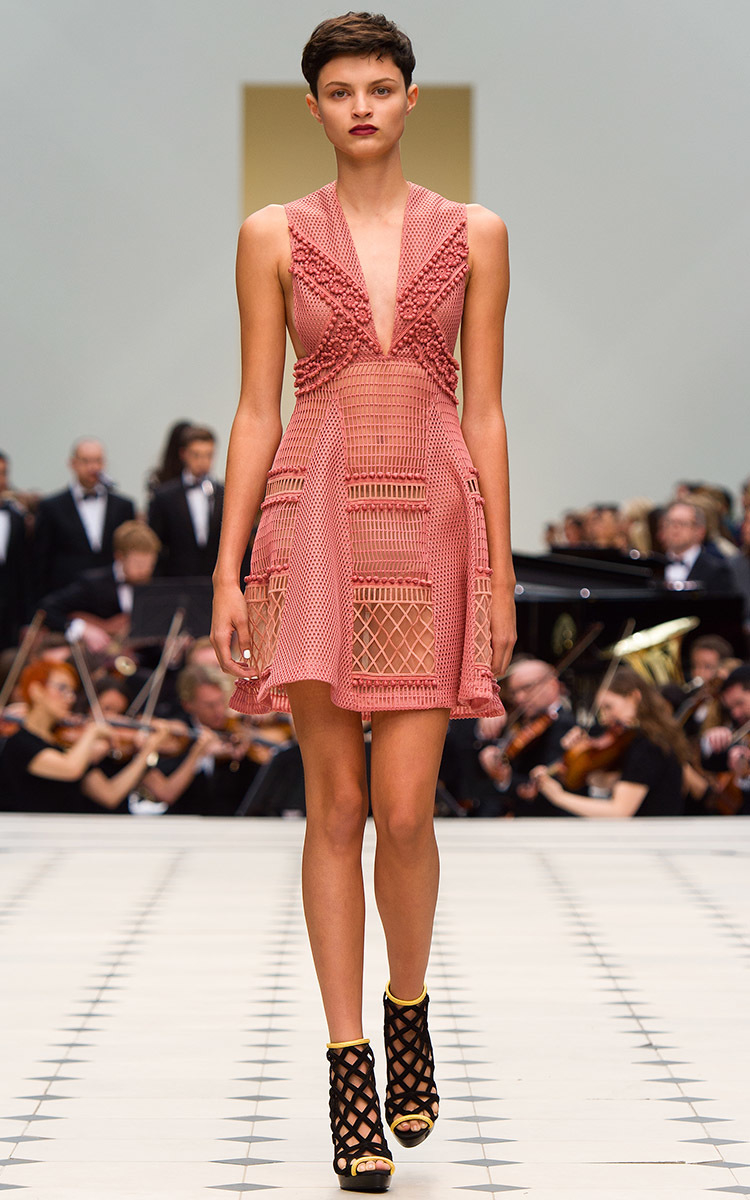 Image from Google
Other than that, I'm also busy collecting pink containers from Daiso that apparently sold out at my nearest store which is in Suria Sabah. That's just the lid there. I'm gonna see whether 1Borneo store still hold some stocks. It looks so pretty on my vanity!
I got that Cherry Blossom Starbucks tumbler from Seoul, South Korea I think end of last year. It's from Starbucks Korea Spring collection. My I only regret is it's only Tall size. Meh. it comes with a mug though. Love them both.
When it comes to pink, of course I'm not forgetting some items from Etude House. I have more of them other than just the puff and a fluffy ball pen but... I'm not gonna feature them in here. hahaha
So that's all of it! I started doing Monthly Favourite on my
all-about-beauty blog
last month and it's kinda fun to do flatlays.
Oh, wait! One last flatlay~
Okay, toodles!