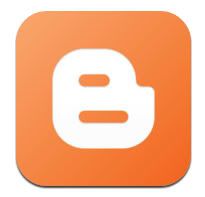 I think it's safe to say that I'm a passionate Apple Apps user as I regularly download new apps and I know it's unfortunate for me as I honestly just came across this app today.
... And again it's unfortunate for me as the developer of this app have not yet released the iPad version. Admit it! We all love HD stuffs, right? Anyway, let's talk about this app...
First thing first, let's get into some details.
App Name: Blogger
Developer: Google
Price: Free
Category: Social Networking
Released: September, 2011
Version: 1.0.0 (up to this entry date)
Languages: English, Malay, Arabic, Chinese, Croatian, Czech, Danish, Dutch, Finnish, French, German, Greek, Hebrew, Indonesian, Italian, Japanese, Korean, Norwegian, Polish, Portuguese, Romanian, Russian, Slovak, Spanish, Swedish, Thai, Turkish, Ukrainian (Phew!)
Seller: Google Mobile© 2011 Google, Inc
Requirements: iPhone, iPad, iPod Touch (OS 3.1.3 or later)
Now, let's get into the good stuffs.
When you start this app, you'll come to this page. Looking at the time, yeah... I can't sleep so I snapped these using my iPhone while I was thinking to write some sort of review.
Good thing for those who are not a Blogger yet, you guys can sign up from here. ...and for Bloggers out there, just sign in!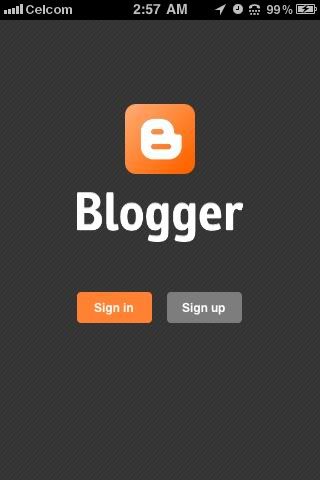 As for the next few pics, I snapped them using my iPad 2 just now. As you can see, it's like posting via web. You got your title, content, labels and you can also snap new pics using both front and rear cams or upload from your photo albums. The target button is of course for you to include your location. When you're done, hit the publish button!
If you hit the posts button, you'll be brought to the list of your posts in your blog. The Pen button is for you to post new entry, and the Blogger button will open your blog page as in the mobile version or in the web version if you disable the mobile template.
For those who have blogs with multi-author, you can just pull down the page and refresh the list to see if other author had post new entry.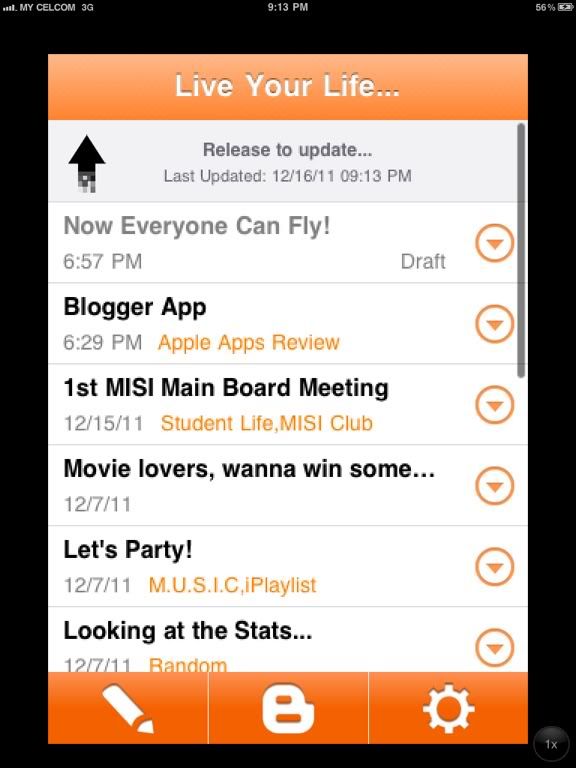 The Up Arrow button gives you options either to Edit, View or Delete your entry.
Notice the Setting button on the right below? It'll bring you to this page. Have other blogs under the same email? Just switch blog! Or you can sign out to use different email for different blogs...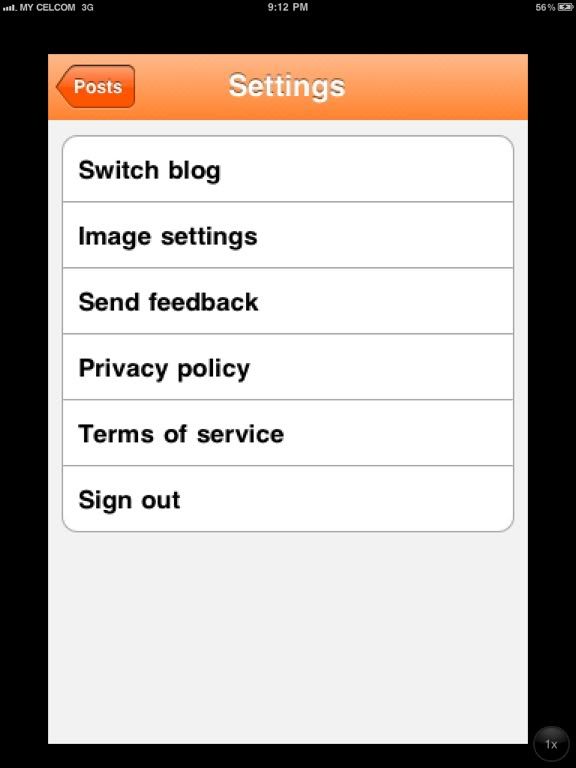 Okay, I think that's about it. My review? I'll give it 3.5 for its simplicity and actually working efficiently.
In my opinion, I think it's nice if I don't have to log in via different emails to access my other blogs... Like in Facebook app for iPad. Or as in Wordpress app. Some would suggest to link those blogs to the same email but no. That isn't an option for me cause I don't want to sort things. I let my emails do that for me.
Well, I decided to give the developers some more time or I'll just switch back to Wordpress. :)