As you guys already know, iPad 2 was launched in US on March 11th this year. Therefore the launched date for our beloved country was around end of April-early May. 
When I was in Kuala Lumpur, I saw that iPad 2s were sold out within few hours in Mid Valley. There I thought, "Aww, man! Hopefully by the time I can get one myself, it's still available..."
But then, when I finally got a chance to go to the only Apple Authorized Reseller that is selling iPad 2 in Kota Kinabalu, which is Technocrats in 1Borneo shopping mall, yep! It was sold out.
But the good news is, the'll restock their products once a month and finally after waiting almost one week, the stocks arrived.
....and I got myself this awesome iPad 2 white 16 GB Wi-Fi with 3G. I took the 1.5 GB data plan from Celcom and voila! All set and I'm ready to go! Thanks Dad for this awesome birthday present! ... And getting-a-good-CGPA present... Hehe I don't need much space as I already have iPod Classic to place all my music and my iPhone to put all important apps.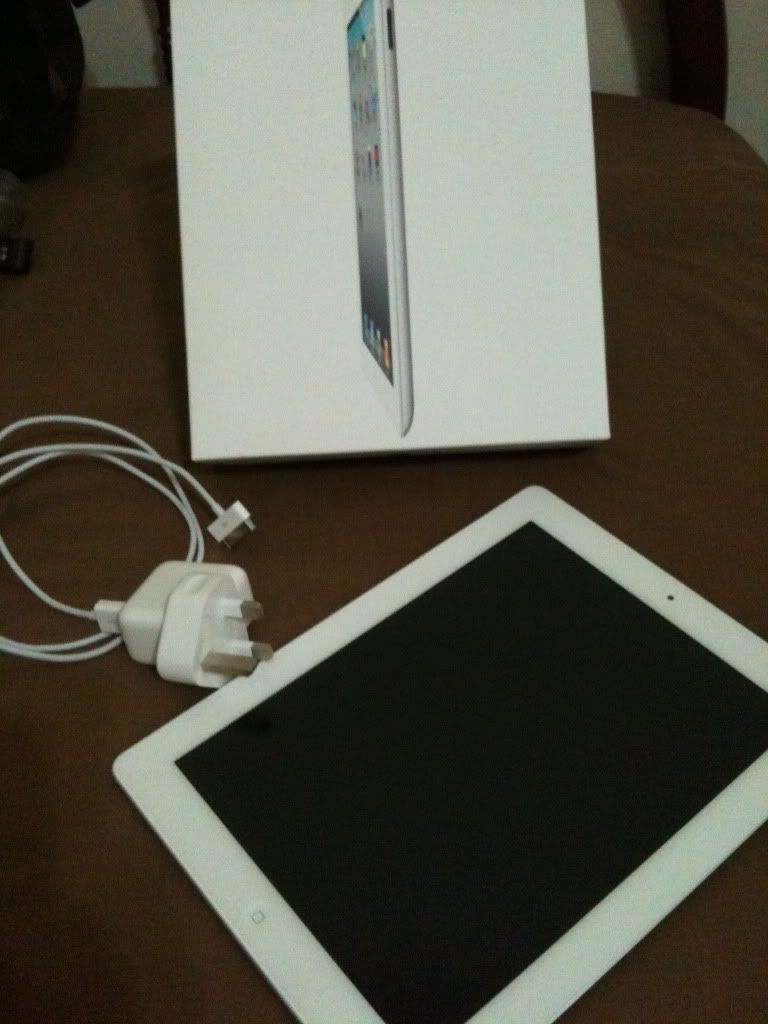 The front side

The back side

I bought original cover by Capdase
iPad 2... What else can I say... I waited for this generation to come out as I expected the same with iPhone 3GS and iPhone 4.. Thinner, lighter, and of course FaceTime!
This generation also came with A5 chip processor. The latest one as even iPhone 4 uses A4 chip. You guys know that all previous iPhones i.e. 1st gen, 2nd gen, 3rd gen and 3GS used Samsung processors right?
Other than that, though some of you might think that the purpose left for me to have this awesome gadget is merely entertainment, nope. Not at all as I'm planning to get myself the iWork apps i.e. Pages, Keynotes, and Numbers for iPad version so I can sync all my works and assignments in here. The photos are awesome in here as I got to enjoy them in full HD.
Twitter for iPad also one of the awesome apps as not only you can sign in multiple accounts simultaneously, you can go to these accounts easily as they're shown in single panel on the left side of the screen instead of hitting the back button like in iPhone.
Alright, then. I think that's all for my iPad experience for now at least. I'll update some more later on as I need to prepare the house for Eid celebration.
xoxo,
V