It's been about a year since I have a girl's day and even I'm surprised myself. So last week me and me office mate planned to go out this weekend and we're definitely enjoying ourselves. Well, shopping, going to one clotting store after one another, with Starbucks on our hands, awesome brunch... Can a girl ask for more?
Around 9 in the morning, we took a bus from our place to the KK city and walked from the bus stop to Centre Point to get some stuffs from Popular bookstore and then we headed to Oceanus shopping mall as someone haven't been there. haha not me!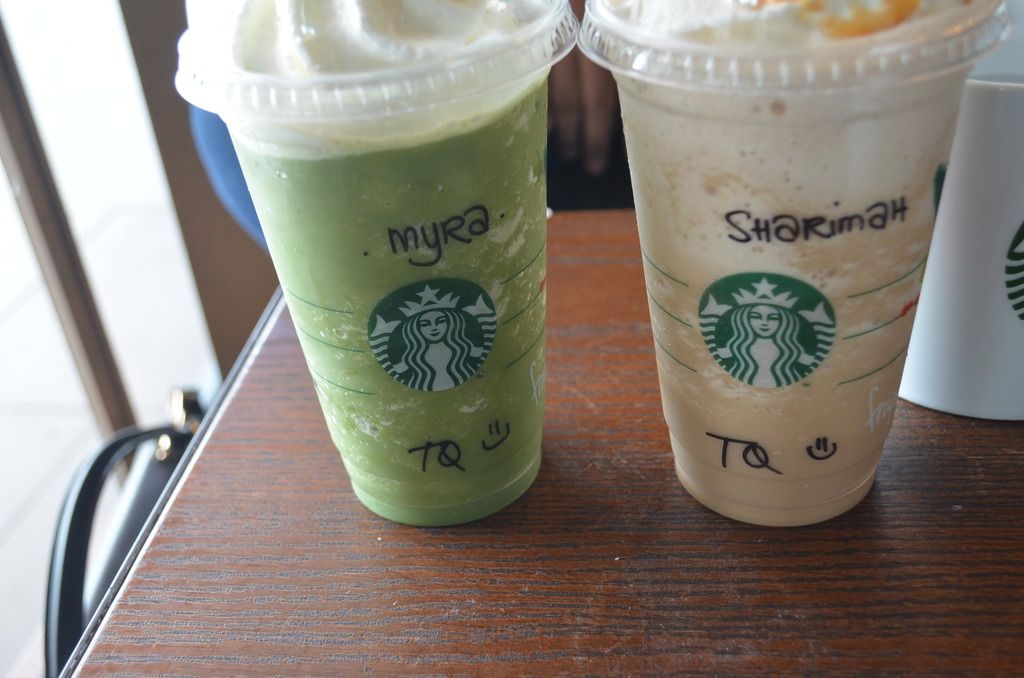 There, we went to my favourite Starbucks cafe and I ordered my favourite Green Tea frappucino for myself and Caramel frappucino for her. We hung out for like few hours, chatting away before we head to Nando's for brunch.
I ordered the usual Nando's chicken with wedges, Mediterranean rice and that newly sweet potato for sides. It's truly a comfort food for me. The ambience is nice, there are lots of people but still good enough to have nice conversations.
After going for another spin around the mall and picking up some products from TheFaceShop, we went ahead and started our 'journey' towards Imago, KK Times Square.
Enjoying the view while taking a break from the long walk~ :D We went to beauty shops, looking at bags... ah~ so heavenly~
Then around 6 p.m., we started going back to Centre Point as she needed to duplicate her house keys. We stopped by at Starbucks at Palm Square as we both equally tired of walking around so much! haha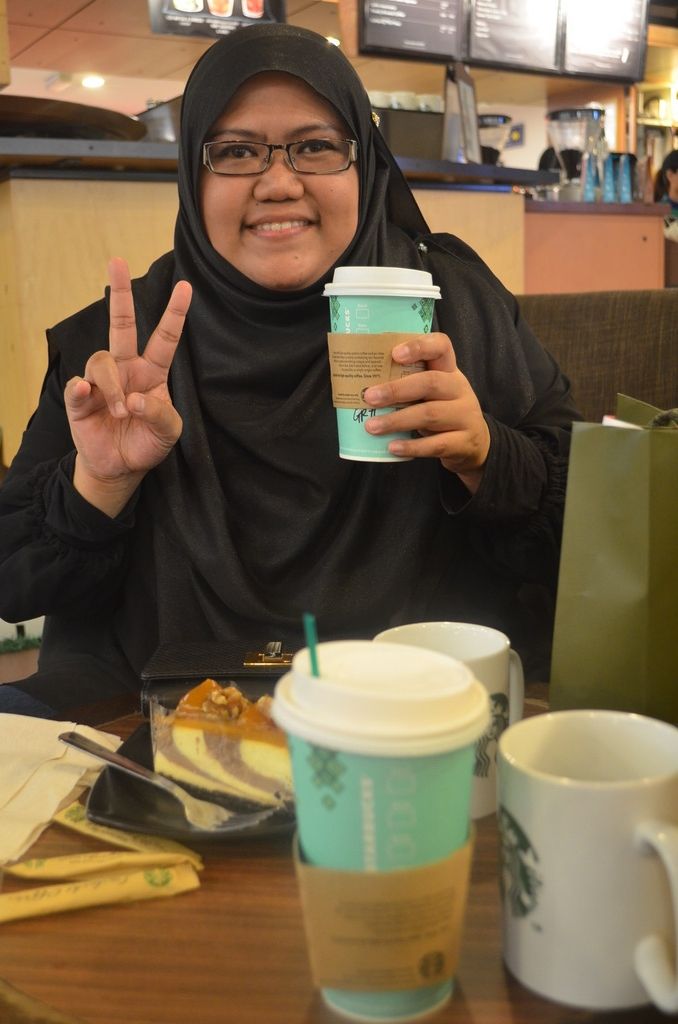 Drinking Green Tea latte as it's really cold and I ordered caramel macchiato for her. Then around 7 we started walking back towards the bus station and we were lucky as the bus took off right after we hopped in. :)
Overall, it was really a nice outing for me. We both had fun, having light and enjoyable conversations. I honestly haven't experienced that for a very long time. Truly blessed.
I guess that's all from me~ I'm sorry as it's been slow for the past months as I've been busy with work... ah~ typical.
Anyway, I'll be seeing you guys next post. Until then, take care! :D