Hey, people! How's your weekend so far? I have so many things to do right now and decided to do this post while resting my mind off design project for a bit.
Today I'm going to post about a night out with a friend last week at my newly favourite hotspot, KL Festival Mall. We went out on Saturday and it's been a while (like more than a year) for me to go out with a friend that has a car.
We arrived around 4-ish and first thing first, we went to MBO counter to get our movie tickets cause it's Saturday and I bet lots of people wanna see the particular movie that we wanted to watch.
Since we've been talking a lot about beauty products the day before, we hit TheFaceShop to see what's the on-going promotion. We spent like over an hour in there as she tried and tested the products as she's still new to Korean beauty skincare and makeups (oh, she's huge on Japanese skincare and Western makeups by the way). Next, we went to Etude House and since it's weekend, they're having Buy 1 Free 1 promotion but I didn't get anything cause I pretty much stocked up everything during the previous sale. My usual BA was there that day so she helped my friend by suggesting few products that can help her in improving her skin condition.
It was around 7 p.m. so we decided to get some food before going into the cinema as the movie will start at 8 and should finish around 10 p.m.. While looking for the right place to have dinner, I spotted Uncle Bob Fried Chicken, and if you guys haven't tried it, it's a mini kiosk selling boneless fried chicken (with no skin!) wrapped in bread crumbs and I love it so much! You can ask for extra spicy flavour if you want.
After going around and around the third level, we decided to eat at Little Taiwan, a Halal restaurant serving Chinese food. Well, if you guys know me, I love Chinese food (and of course Japanese food but I grew up with Chinese food mostly).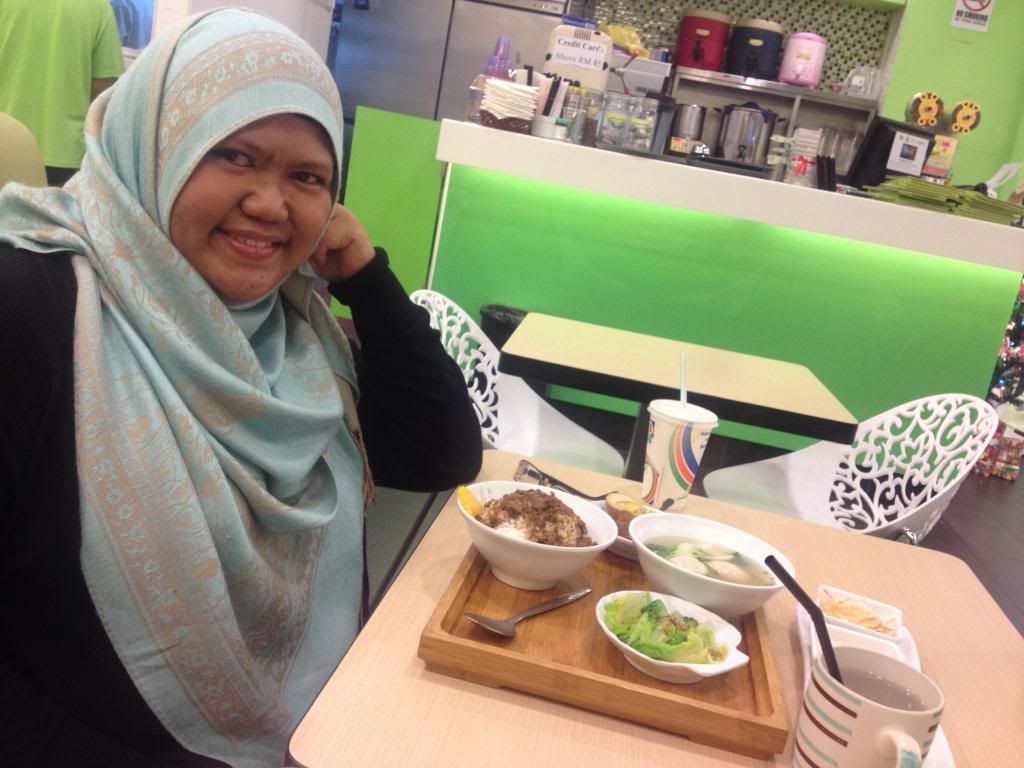 Funny how in the beginning I want to have something heavy (cause I was starving LOL) but ended up eating a very humble meal in that restaurant. A rice with black pepper gravy on top, vegetables, meatball soup and tofu. Noticed my red eyes? Thanks to the super spicy Uncle Bob Fried Chicken. Damn, it's hot! But I love it!
My friend Ainul with her spicy ramen. Nah, to me it's not really that spicy. hehe But yeah. it's a huge bowl even for me. LOL
So, yes. This place has made it to my list of Halal Chinese Retaurant in KL. Affordable prices and quick order. Will definitely come again to try other meals.
Next, we hit the MBO to watch The Hunger Games: Catching Fire. Please note that I haven't watch the first movie. I know. It's like Transformer all over again. I watch the second installment without watching the first one. Relax. It's not a crime. :)
THE HUNGER GAMES: CATCHING FIRE begins as Katniss Everdeen has returned home safe after winning the 74th Annual Hunger Games along with fellow tribute Peeta Mellark. Winning means that they must turn around and leave their family and close friends, embarking on a "Victor's Tour" of the districts. Along the way Katniss senses that a rebellion is simmering, but the Capitol is still very much in control as President Snow prepares the 75th Annual Hunger Games (The Quarter Quell) - a competition that could change Panem forever. (c) Lionsgate
So we watched the movie 2 days after it's being released in Malaysia. As we expected, the hall was full but we managed to get good seats.
Overall, I do love the movie. It's full of actions, and at the appearance of Liam Hemsworth (as Gale) I could hear some girls were sighing in awe. Hmm, I love the big bro more. :D
I just got Cleo Malaysia and Jennifer Lawrence is the cover girl for December issue. Damn, she looks amazing! Even throughout the movie she's so awesome. Especially for the wedding dress AND its transformation!
Also in the movie there's a scene where Katniss' and Peeta's costumes were on fire! Since I haven't watch the first movie, I literally dropped my jaw while watching the scene. I know it's CGI but it's still breathtaking!
Looking at Josh Hutcherson, boy is he getting hotter and dasher? I remember him in Cirque du Freak: The Vampire Assistant back in 2009. So cute! hehe
But one thing that I can't shook off about the movie, is Stanley Tucci's character. I watched so many movies he's in and I just love how he bring out the character in this one. Totally remind me of his character in Burlesque.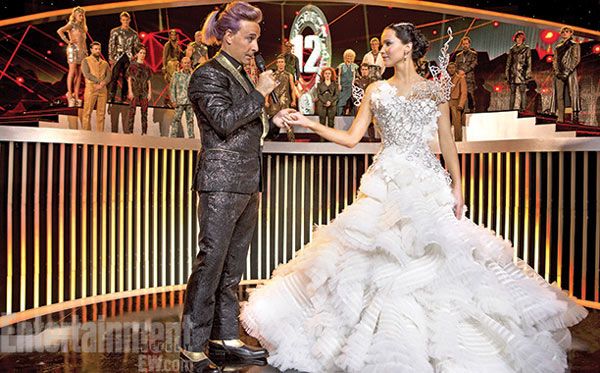 Also, Elizabeth Banks extreme outfits throughout the movie. I was struck in awe each and every time she showed up. Ah, it's like watching Alice in Wonderland all over again! Love the costume design!
Oh, checked out these hi-res posters of the cast that I found from Google!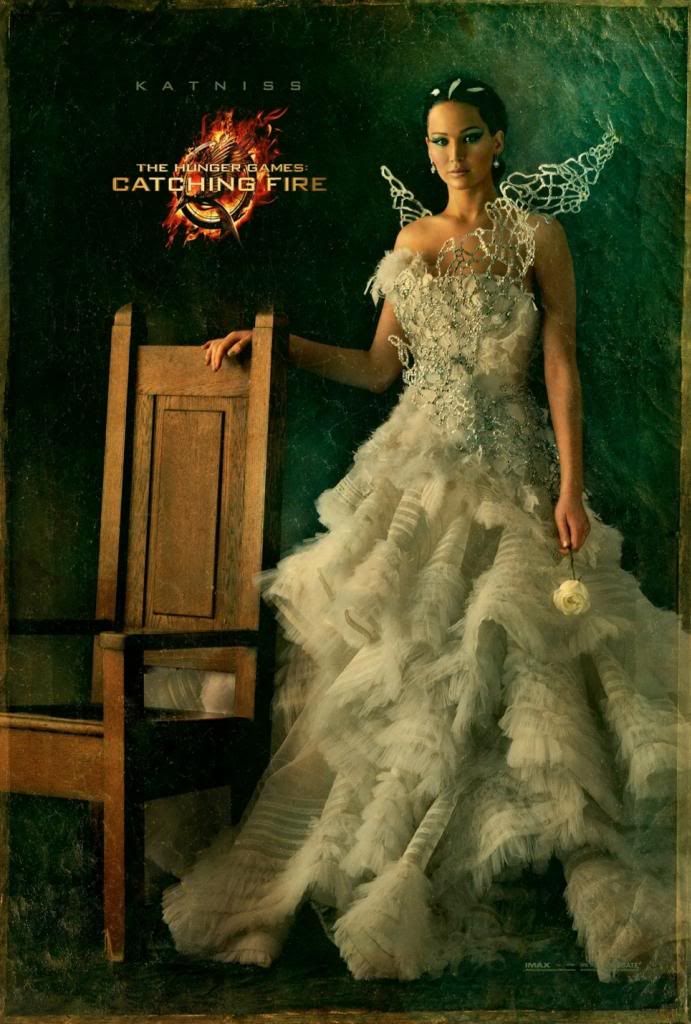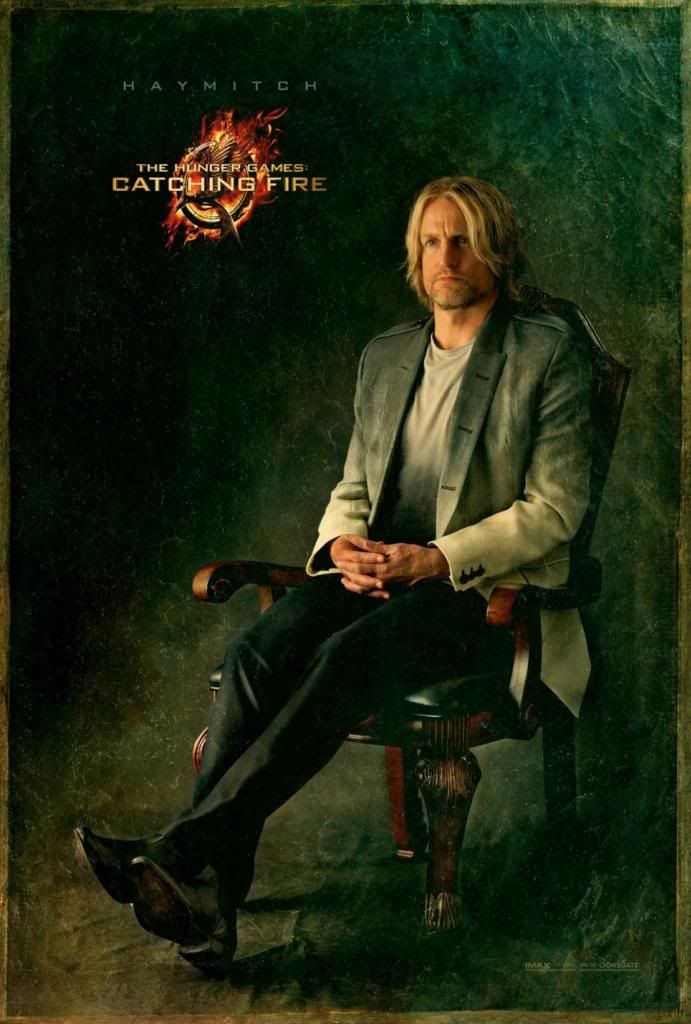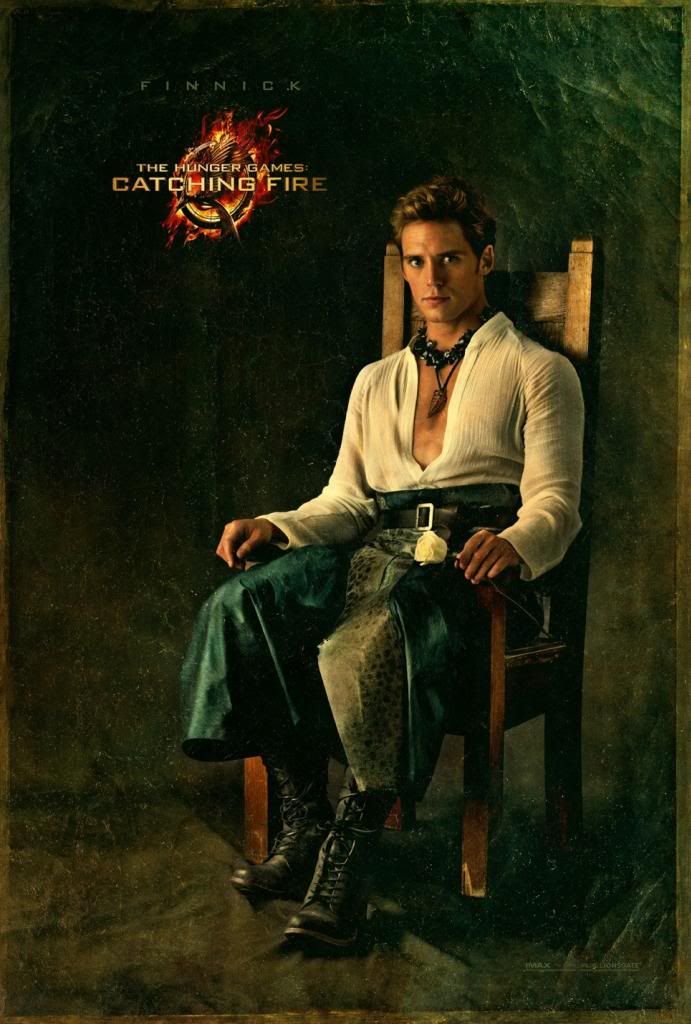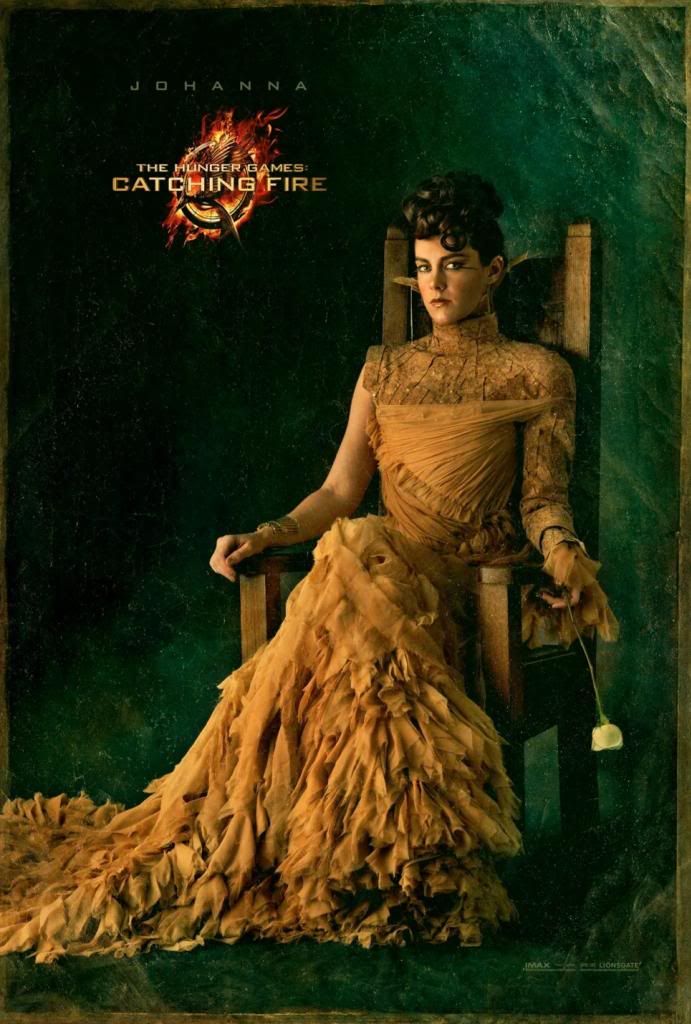 Honestly, I kinda predict the whole movie when the couple were on the bullet train, seeing those rebellion hint. hehe But still, I was amazed at the end of it.
Am I looking forward for the next installments? Definitely. The next sequels will be in 2014 and 2015.
So eco-friendly if you bring your own tumbler to movie! :D
Plus, it's Thor! xD
Okay, I guess that's it. Hope you enjoy your weekend and see you guys next post!
Au revoir!